Marketing Websites & Sales Funnels
That Run Like Clockwork
HELPING BUSINESS OWNERS GENERATE ONLINE LEADS AND SALES, REDUCE COMPLEXITY AND WIN BACK TIME
DIGITAL PRODUCTS   ANALYTICS   MEMBERSHIP AND FUNNELS   LEAD GENERATION SALES   FUNNEL STAGES    VIRTUAL SUMMITS
Read our most popular articles to generate leads and sales online.
[Video] Guide to converting your online events and virtual summits into an evergreen funnel that sells year-round.
The ultimate, most complete, and implementable guide to creating high-value Digital Products the quick and easy way. Use it to grow your business by launching a new product or adding a new revenue stream.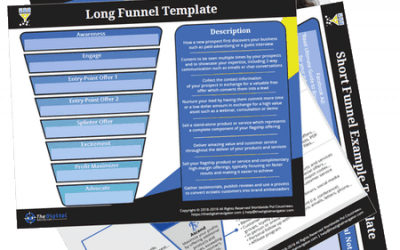 You'll learn what you need to do in each of these stages to attract more traffic, more leads, more sales AND referrals for your business. A sales funnel is a methodical marketing process for building a relationship.
Samantha Berry added a service offering to her online coaching and digital product publishing business. She launched a Certification as a Digital Course aimed at certifying other 'soul-healers' in her methodology.
read more
Reduce complexity of your systems and sell more with an effective sales funnel
Save time… Grab our Fillable PDF templates to map out your sales funnel with examples you can copy!