"Since working with Pol, the volume of customers we serve on a weekly basis has already doubled and working on tripling.
With automation of our systems, we now have space for infinite growth"
Emily Harrison
~ Founder, The Akashic Academy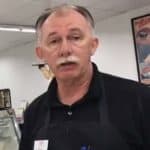 "We have been in business since 1992 and have tried every type of marketing medium. Jim's team was referred to me from another business colleague that ranted and raved about what his team was doing for him.
What I most appreciate about Jim's team is their willingness to understand our business and knowing that his team is persistently caring for our customers online."
Gary Hirsch
~ Owner, Hirsch's Speciality Meats
"Jim's agency is the only one that we have consistently worked with and gone back to since opening our first business nine years ago.
As we have opened five other businesses, I have always gone to Jim's because of his integrity and ability to take so much off our plate."
Martin Doan
~ Multi-unit Business Owner
Growing Your Sales Online with Data Driven Marketing and Technology Solutions that Save You Time
Sell More Online
Optimize your website, email marketing and campaigns to capture more leads and increase lifetime customer value.
Win Back Time
Everything we do is focused on taking things off your plate to free up valuable time.
Hands-Off Data & Tech
Leverage analytics to scale your business and avoid maddening patchwork problems with end-to-end integrated solutions.
"I have been working with Pol and The Digital Navigator for about a year now, and not only does Pol and his team cover all of the technical parts of my business, from my website, to my email autoresponder, chatbots, pay links, and more, but Pol is also a marketing genius"
Free Masterclass:
Quickly turn your website into
a lead and sales engine
Simple strategies to capture qualified leads' information and follow-up to close sales
Increase the visibility
Increase the visibility of your seasonal promotions and special offers

Contact information
Collect the contact information of your website visitors and follow-up with sales communication
Get more requests
Get more requests for quotes, discovery calls and sales enquiries.
A few words from our clients in the online training and coaching space…
"I am so grateful to have the folks at The Digital Navigator on my team!!! Pol and his team are the key to Implementation.It is such a relief to be able to create and then pass my things on to such capable and responsive professionals. You all work so hard on my behalf."
Perfect Blend of
Marketing and Technology for
Your Online Business
There's another way to grow your independent small business, CPA, legal services or online training business which gives you more predictable results and doesn't involve hours of agony in front of a screen.
We understand that business is about people, real living breathing human beings. Our clients say that we care deeply about the success of their business as if it were our own. As your strategic partner we will prioritize our relationship, communication and flexibility.
Pol Cousineau, CPA Auditor (Quebec), President, develops profit strategies through digital marketing while implementing solutions to eliminate technology headaches. He previously worked at Ernst & Young which has given him a data-driven mindset that is unique in the industry.
Jim Traister,VP of Client Success, helps ensure a best-in-class experience exists for our clients while driving their sales via an integrated technology solutions. He previously spent sixteen years mostly in operations and then ran a Hotel & Restaurant College Program before moving into the Digital industry in 2010.
Together we'll help you:
Increase traffic and engagement to generate more leads
Generate sales with data-driven marketing campaigns
Save time, frustration and wasted dollars from keeping up with marketing technology
We do this through a unique system, our 4-Part The Digital Navigator Method, which strategically helps small independent businesses like yours…
 
Reach IMMEDIATE Targeted Leads with Facebook Advertising
Convert MORE Clients with a self-hosted Technology Platform and Sales System
OPTIMIZE Sales with Accurate Analytics
Grow ORGANICALLY with Search Engine Optimization (SEO)
"My #1 goal is to exceed your expectations."
"The only reason to spend money online is to build relationships that drive sales."
"Pol has helped to streamline our operations in a way that made sense for us.
TDN has easily saved us 5-10 hours a week. Simply put, Pol is a maverick when it comes to understanding the mechanics of your business."
Calvin Witcher
~ Ministries Calvin Witcher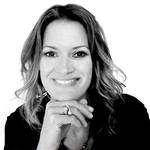 "I've been wanting better website data to make more strategic decisions in my online coaching business.
Pol got us all set up and more. I wasn't expecting to also get clarity on how to improve my blog – but I did – a sweet bonus!"
Benay Dior
~ Managing Director of Universal Coaching Systems
"I am awed at how quickly and smoothly you are handling everything I throw at you, especially since it's the first time you've encountered most of these tasks.
You guys really did your homework preparing to take the reins."
Rick Ackerman
~ Editor, Rick's Picks
Let's get started!
Schedule a consult today
or attend our webinar