Free Yourself from a Web of Confusing Software
Sell more digital products, online training and coaching, reduce complexity and win back time!
Turn the tables on technology and gain the upper hand with a Unique System for selling and delivering your digital products.
Optimize your online assets to capture more leads and increase lifetime customer value.
Integrate your sales and delivery system to improve predictability and free up valuable time.
"Since working with Pol, the volume of customers we serve on a weekly basis has already doubled and working on tripling. With automation of our systems, we now have space for infinite growth"
Emily Harrison, Founder of The Akashic Academy
Discover how to sell more digital content, reduce complexity and win back time
Selling your digital content, consulting or coaching services can get like spaghetti with all the tools needed. It's like having to create the ingredients from scratch for every cake you bake. Draining. In this free video training you'll learn how to reduce complexity, win back time and increase profits by getting rid of the spaghetti and creating a bakery that runs on automation for you. Click the 'Watch Training' button now to discover how To DOUBLE Your Digital Content, Coaching or Consulting Business in 12 Months or Less without spending more on ads or hiring more staff then you must attend this free training.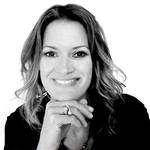 "I've been wanting better website data to make more strategic decisions in my online coaching business. Pol got us all set up and more. I wasn't expecting to also get clarity on how to improve my blog - but I did - a sweet bonus!"
Benay Dior, Managing Director of Universal Coaching Systems
We Care About People Like You.
"Pol's skillset has significantly increased the speed and security of our company's website and increased our sales.
His knowledge of marketing design and expertise to implement business strategies has been a tremendous advantage for our business."
Jim Traister
CEO/Founder
Hospitality Fan
"Pol has helped to streamline our operations in a way that made sense for us. TDN has easily saved us 5-10 hours a week.
Simply put, Pol is a maverick when it comes to understanding the mechanics of your business."
Calvin Witcher
Calvin Witcher Ministries
"Pol has taken our email open rates to new peaks and has helped our revenue and profits grow. If Pol says he is going to get it done, it will get done and on time. I really don't know what we would do without him"
Brian Appleton
Host & CEO
Insurance Agent Summit
"I have been working with Pol and The Digital Navigator for about a year now, and not only does Pol and his team cover all of the technical parts of my business, from my website, to my email autoresponder, chatbots, pay links, and more, but Pol is also a marketing genius"
Elysia Hartzell, Founder of Sacred Soul Alignment Certification
Say Good-Bye to Confusion and Speed Up Your Sales System
It's time for you to take back your business from the evil hands of technology. Let's face it, software slowly creeps up on us with its alluring features and next thing we know we're at its mercy. Whether you pick an all-in-one monster like Infusionsoft or rely on smaller gremlins like MailChimp and ClickFunnels... it doesn't take long until the weeds grow and suffocate your business in a dizzying jungle of software webs and bugs. This 60 second Blueprint is your map to make sense of it all and break free. You'll get a clear understanding of what it takes to have a well-oiled machine that sells digital content during your sleep. When you grab the Digital Content Sales System Blueprint you also unlock a step-by-step course for putting it in action... and boost your business profits!
"I'm a marketer and business strategist, yet I struggle with my own stuff because I'm just too close to it. Before working with Pol I was swimming in circles with a new launch. I now have a crystal clear plan. "
Ali Walter, Founder of Lumentri
Digital Marketer Certifications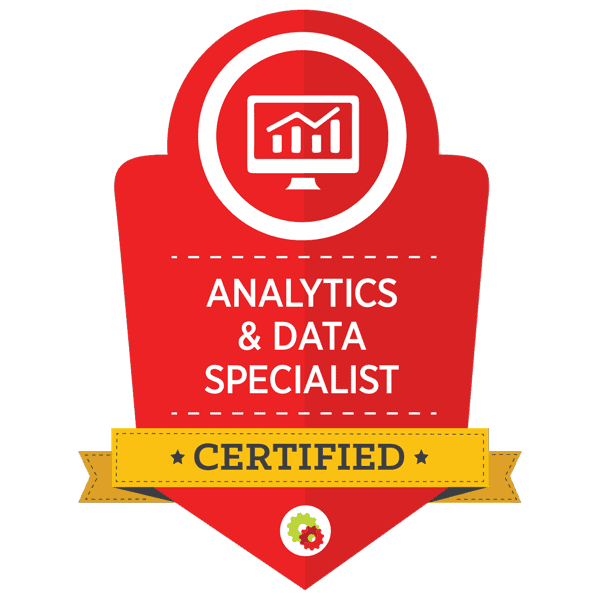 5 Step Process to our Digital Content Sales System
Step 1 - Value
Get high quality leads that convert by offering the perfect content
Step 2 - Sales
Turn leads into customers with no-brainer offers
Step 3 - Consumption
Create raving fans with a system to guide your customers to success
Step 4 - Retention
Increase lifetime customer value with loyal die-hard fans
Step 5 - Upsells
Up-level your customers with premium and VIP offers
Our approach to optimization is simple: we set goals, implement accurate data tracking, identify leaks, tests variants and analyze results.
Perfect for Your Online Business
There's another way of selling digital products, online training and coaching which gives you more predictable results and doesn't involve hours of agony in front of a screen.
We understand that business is about people, real living breathing human beings. Our clients say that we care deeply about the success of their business as if it were our own. As your strategic partner we will prioritize our relationship, communication and flexibility.
The secret to having a well-oiled machine that works for you is to have a perfectly integrated system. When someone requests information or submits their email for a free download they get the right emails, they visit a personalized sales page, they pay hassle free, and they get instant access to your protected content-- all without you having to lift a finger.
Pol Cousineau, CPA Auditor (Quebec), is the President of The Digital Navigator and is a specialist in creating learning, marketing and sales platforms for digital content. He's also a Direct Response Copywriting Specialist, Customer Value Optimization Specialists, Conversion Rate Optimization Specialist, Ecommerce Specialist and Email Marketing Specialist certified by Digital Marketer in addition to using the Ask Method 2.0 formula to build a personalized experience for your clients and visitors.
"My #1 goal is to exceed your expectations." Pol Cousineau, CPA Auditor (Quebec)