Hands-Off

Website Management,

Google Leads

Generation (SEO) &

Sales Boosting

Data Analytics
Content creators, coaches and consultants
Restaurants, F&B and hospitality
Small independent business owners
Agencies, developers and designers
Save Time as You Scale your Business
Get More Sales Online with an Integrated Website Solution and Privacy Compliant Marketing Analytics
Sell More Online
Optimize your website, email marketing, and campaigns to capture more leads and increase lifetime customer value.
Win Back Time
Everything we do is focused on taking work off your plate as we handle all the technology to free up your valuable time.
Privacy Compliant Data
Leverage privacy compliant analytics to optimize your sales and scale your business while avoiding fines.
Testimonials
What Our Customers Say
"After assuming ownership of a previously established business, I inherited the previously contracted web developer who subsequently held our website and email domain hostage for an arbitrary fee, which I ended up paying off. In addition to the financial expense, I was in need of a new web developer who I could trust and who could also customize and host our website. Through word of mouth, I called Jim, who assured me that my situation was somewhat common in the industry.
He also assured me that he would "right the wrong" that had transpired. He had multiple conversations with me to ensure that I could most effectively manage my website situation. The Digital Navigator made it so easy for me to move my website to their platform and also make the needed updates that I desired. Our business requires the strict regulations around the privacy of our client's information. The Digital Navigator helped us source the right privacy technology but also implement technology into the website solution that they still managed for us. Most importantly, Jim and Pol have earned my trust! "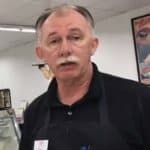 Gary Hirsch
~ Owner, Hirsch's Speciality Meats
"We have been in business since 1992 and have tried every type of marketing medium. Jim's team was referred to me from another business colleague that ranted and raved about what his team was doing for him.
What I most appreciate about Jim's team is their willingness to understand our business and knowing that his team is persistently caring for our customers online."
Jennifer Gilchrist
~ Owner, Soul Success Unleashed
Brian Appleton
~ Host & CEO Insurance Agent Summit
"Pol has taken our email open rates to new peaks and has helped our revenue and profits grow. If Pol says he is going to get it done, it will get done and on time. I really don't know what we would do without him"
How we Help You Grow
All-In-One Website Sales Solution to Scale
Enjoy peace of mind with a fully-integrated website as we take everything off your plate. We'll contact 3rd party suppliers on your behalf and keep your website in peak performance.
Courses, Content and Memberships
Benefit from a fully automated and integrated tech stack to sell your courses, content and membership.
Online Payments and eCommerce
Streamline your payment solution whether you take one-off payments, sell digital products or have a thriving eCommerce business.
Lead generation engine (SEO)
Tap into a pipeline of targeted leads from Google, Yahoo, Bring and DuckDuckGo through Search Engine Optimization (SEO).
Schedule a Consultation Today
Schedule a consultation with one of The Digital Navigator leaders to learn how to generate more sales with your website and digital marketing efforts. We are excited to get to know you and work with your team.
SERVICES
Featured Services
If you are an independent business that desires to have Peace of Mind, by having someone take your online marketing functions of your business off your plate...then read below:
Hosting Services andCustomer Support
Scale Online with Search Engine Optimization
Fully Automated Sales System for Membership
Meeting Standard Regulations/Compliance
Website Design and Redesign
Our team of experts is excited to get to know you and work with your team