Sales,
Peace of Mind

and Consistency!
All-in-One Website Sales Optimization Service
Save time and sell more online with an on-demand IT & marketing team
Digital Marketing and Website Optimization Service
Predictably and Reliably Scale Your Business
Optimize Your Website for Leads and Sales
Set a strong website foundation to get more traffic, leads and sales.
Scale Your Business with Ads and SEO
Grow your sales with ads, search engin optimization and automations.
Peace of Mind with Tech Angels
Sales continue to flow as our tech team ensures everything is working behind the scenes.
How we Help You Grow
All-In-One Website Sales Solution to Scale
Enjoy peace of mind with a fully-integrated website and digital marketing solution as we take everything off your plate.
No more chaos and creeping costs from connecting endless software as we provide everything for:
Funnels and landing pages
Quizzes, surveys and calculators
Analytics, visual heat maps and lead tracking
Save your team countless hours as we'll take care of:
Producing on-demand how-to videos for your team
Reaching out to 3rd party suppliers on your behalf
Publishing your content, design updates and emails
Automating and integrating your marketing systems
Testimonials
What Our Customers Say
Since working with them I am getting 5 times the enrollment. They work great with my assistant and I trust that things are being handled behind the scenes between our teams. This gives me the energy and confidence to do what I love to do.
Our needs for our online lead generation company outgrew our current employees. Their integrated tech stack of websites, landing pages, and payment systems has been so successful that we expanded into two verticals in radically different industries.
Our business requires the strict regulations around the privacy of our client's information. The Digital Navigator helped us source the right privacy technology but also implement technology into the website solution that they still managed for us.
In our first conversation they shed some light on the exact technical reasons that our online sales strategy was not working. Since switching to The Digital Navigator, they have directly helped to grow our business by 189%.
We have been in business since 1992 and have tried every type of marketing medium. Jim's team was referred to me from another business colleague that ranted and raved about what his team was doing for him.
I've been wanting better website data to make more strategic decisions in my online coaching business. Pol got us all set up and more. I wasn't expecting to also get clarity on how to improve my blog – but I did – a sweet bonus!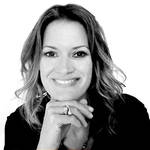 SERVICE MAP
Make More Sales and Save Time for Your Team with our Integrated Website Solution
Gain peace of mind as an independent business owner knowing that your website is optimized for sales and integrates with all your systems. Make your team's life easier and reduce time wasted troubleshooting tech problems.
STEP-1
Optimize Your Website for Leads and Sales
Maximize leads and sales with our all-in-one website and marketing solution
Save countless hours with our in-house customer service, IT and marketing team
Protect your business with Fort Knox security and 30-day backups
STEP-2
Scale Your Marketing Campaigns to Increase Profits
Increase profits by launching and improving ad campaigns
Cut down expenses by eliminating what isn't working in your digital marketing
Save time with IT and marketing experts that extend your team's capacity
STEP-3
Open a Floodgate of Leads with Search Engine Optimization
Install a predictable pipeline of qualified leads searching for your solution
Stop depending on paid traffic, launches, and referrals to grow
Increase profits and manage risks with growth projections backed by research
Elysia Hartzell Achieves Break Out Success.
Certifying Dozens in Her Own Self-Improvement Modality & Generating Over $64,500!
Elysia was thinking about pulling the plug on her business before she made one simple move that would take her success to game-changing new heights.
Read Case Study
Launched a Digital Certification Program
Launched a Digital Certification Program, Generating $46,364 From A Small $935 Ad Budget!
Samantha went from a mere idea to a campaign that put close to $50,000 in her pocket and set her business up for the next level of growth.
Read Case Study
Lori Williams Scoring a $155,000 In 2-Weeks
Her Transformed Multiple Years of Hard Knocks to Scoring a $155,000 2-Week Facebook Launch!
In July 2019, Lori launched the Practical Remote Viewing Online Course and brought in 688 new leads and $155,355. She did it all in only $1,050.
Read Case Study
Our team of experts is excited to get to know you and work with your team.