Memberships

and Course Providers
At The Digital Navigator, we provide our clients with a Peace of Mind that they are getting a service that is fit for their needs. We specialize in building course and membership sites for businesses.
"Since working with Pol, the volume of customers we serve on a weekly basis has already doubled and working on tripling. With automation of our systems, we now have space for infinite growth"
Emily Harrison
~ Founder, The Akashic Academy
"I have been working with Pol and The Digital Navigator for about a year now, and not only does Pol and his team cover all of the technical parts of my business, from my website, to my email autoresponder, chatbots, pay links, and more, but Pol is also a marketing genius"
Elysia Hartzell
~ Founder of Sacred Soul Alignment Certification
Elysia Hartzell Achieves Break Out Success, Certifying Dozens in Her Own Self-Improvement Modality & Generating Over $64,500!
Elysia was thinking about pulling the plug on her business before she made one simple move that would take her success to game-changing new heights.
Elysia Hartzell founded her business in 2015 to help heal people at the soul level. She saw early success and filled up several classes each time she opened enrollment by promoting her offering to her sizable list of contacts.
Schedule a Consultation Today
Schedule a consultation with one of The Digital Navigator leaders to learn about our ability to create and design your course sites and membership sites. Our team of experts is excited
to get to know you and work with your team.
Selling On-Demand & Real Time Courses to Generate Revenue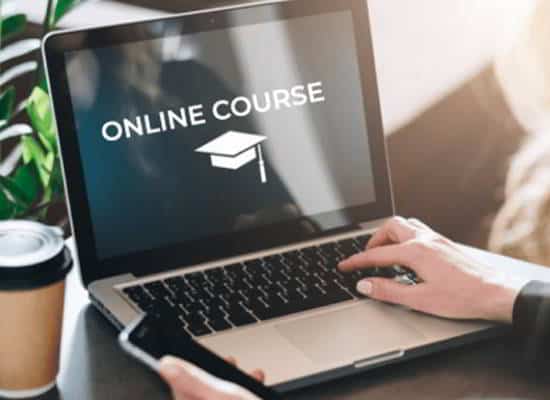 Many of our clients need to sell online and offer real time courses to generate revenue. These online classes through your website can offer a steam of revenue that you did not originally plan for. With WordPress, you will need to have an advanced plug-in to offer learning management features. The Digital Navigator suggests using LearnDash, a complete WordPress LMS plug-in with all the learning management features.
You can also integrate LearnDash to create a powerful website with online courses as well as membership subscriptions. How to create an online course should be a process that is exciting and a way to bring in an extra revenue stream.
Create Member Only
Content
It's easier than ever to create member only content on your website. Talk to us about a new website or redesign to build your membership site. We work with ActiveMember360 to share content and provide our clients with helpful information.
Grow Your Revenue Selling or Creating Online Courses, Memberships and Digital Products While Saving Massive Amounts of Time (and Frustration).
Generate
Lead Lists and Emails
By creating lead lists of your clients or potential prospects, you will increase your chances of building a pipeline and closing more deals. It's important to have a repository of contact information for your future and current client base so that you can continue to market to your lists.
However, it can be hard to collect that contact information of people. Luckily, there are some ways that we can help you create and generate lead lists.
We always suggest adding signup and log-in forms for each new online course, webinar, activity, forum, or whatever you are hosting on your site to track your prospects activity. This action will allow you to collect key information on individuals and build out your pipeline. If your prospects are interested enough in learning about your content, chances are they may be interested enough in investing in your product or service.
The Digital Navigator offers several different strategies to generate lists for you.
Indoctrination Emails
Contact Forms Optimized
Everything we do is focused upon driving sales and measuring success to optimize sales and gain a complete line of sight into your pipeline. With our services, seamlessly build recurring revenue, driving your in sales. Our flexible model can work with any of our client's internal team members from administrators down to the technology experts.
Creating membership levels
Paid member subscriptions are a great way to increase your overall revenue. Creating memberships subscriptions that users can purchase makes your content more valuable and helps you grow. It's up to you to determine the different levels of membership, the different pricing plans, perks, and access for each level.
Restrict access based on membership levels
By restricting access based on certain membership levels, you can create a level of exclusivity that will make people feel more part of a community and value your content much more.
Create a Pricing Page & Add Payment Methods
The page that your clients see regarding your pricing will either excite or possibly drive them away.
When it comes to adding the ability to collect payments, we recommend WooCommerce/Stripe because with Stripe, customers stay in your store during checkout instead of being redirected to an externally hosted checkout page, and has been proven to lead to higher conversion rates.
Hear from Others
Taking our word for it is one thing, but hearing from peers in your space is another. We have worked with many companies and have proven online business concepts for audiences and income growth for businesses just like yours.
Our team of experts is excited to get to know you and work with your team