Small Business SEO Services
The Digital Navigator offers multiple website solutions including design, hosting, fort knox security, ongoing optimization, scaling, E-Commerce sites, & more. Specifically, we provide solutions relating to small business SEO services. With that, everything that we do is designed to help you drive and optimize sales while seamlessly integrating into a website. Our top of the line customer service representatives are trained on processes and solutions, not technological jargon, giving you a better experience.
Of all of the areas that we focus on, Search Engine Optimization (SEO) services is a field that we pride ourselves on. Our ability to provide small business seo services allows us to be a top seo agency in the field. Small business SEO services can be hard to find as it's confusing who can be trusted. However, here at The Digital Navigator, you can be sure to follow our lead and listen to our trusted advisors.
Gain More Traffic and Become #1
If you are looking for an SEO agency, The Digital Navigator can help you. Especially if you are looking for small business SEO services, we are a company that is designed to teach you how to take your business search results to the next level.
Our professional team can train you on the best practices to take your search results far past being top on Google. When it comes to small business SEO services, it's critical that you follow guidelines and understand all the work that goes into building out strong searches. Optimize all of your elements, put in the work, and take your business to the next level – that's what it's all about!
With small business SEO services, peace of mind is critical. There are already so many elements of building out a strong business, so don't let SEO's bring you down. Using The Digital Navigator's guide, you will find success.
Optimizing Your Website for SEO
Optimizing Your Software Stack
How to Get Ranked High On Google
Schedule a free consultation today
With small business SEO services, peace of mind is critical. There are already so many elements of building out a strong business, so don't let SEO's bring you down. Using The Digital Navigator's guide, you will find success.
Optimizing Your Website for SEO
Optimizing Your Software Stack
How to Get Ranked High On Google
Schedule a free consultation today
Optimizing Your Website's SEO to generate sales
There is more to SEO optimization than being listed on the first page of Google. In order to make your business stand out and be easily identifiable by search engines, it's important to have a strategy and understanding of 100's of detailed parameters that goes into optimizing your business's website for your market to find you.
If the search engines identify that your business's website is not optimized based on their rules there is a very good chance they will not position your listing below a competitor(s).
To improve your website's competitive advantage and increase traffic to your website, you can talk with a search engine optimization consultant. The Digital Navigator can guide you through our methodology and teach you how to significantly grow utilizing SEO to drive sales consistently. It's important to us that you are partnering with an SEO agency that helps provides effective and affordable search engine optimization.
There are a number of factors to consider when constructing your SEO strategy:
Optimal Keywords:
Research via specialized software applications and identify keywords that are most relevant to your business that your audience is searching for. By incorporating these keywords, you will yield higher rankings on search engines, pulling your website to the top.
Dive deep into the searches that your customers are making:
Ultimately this is a science and it takes time and research to find exactly how your customers are searching so that you can properly design your website.
Stay current with trends in your industry:
if you are aware of the trends and hot topics in your industry, you can publish material that is relevant to your clients and that will draw in new business.
Understand search intent:
Clients are typically searching with a goal or purpose and by understanding your customer base and their search intent, you can understand where they are coming from. If their searches are more generic, then they may be coming to your site seeking information.
If they are more product based, they may be in a purchasing mode, signaling that they are deeper in the sales pipeline. Understand the intent and design your pages around what your clients are looking for and need.
Are you interested in to learning how to turn your website into a lead and sales engine?
You Information is 100% Secure. Read Privacy Policy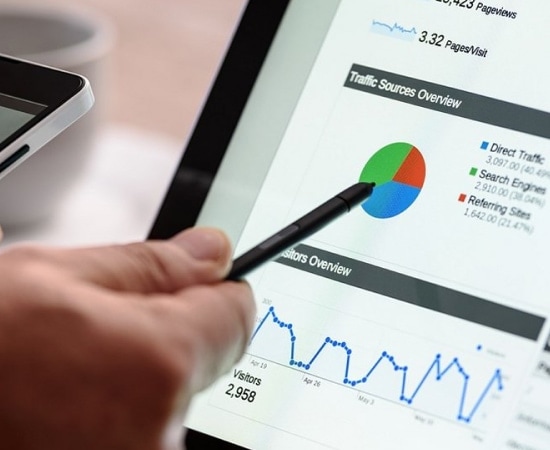 Optimizing Your Software Stack
You must have a calculated approach when designing your software stack. When working with an SEO agency or on your own, you will begin your planning with defining a clear strategy as the driving force of your software stack. Assess where you currently stand today, outline all the technological abilities that you have and/or are missing, and use that information to drive your plan forward.
This is not a process that can be completed in one meeting or even in a few days. Optimizing your software stack is an ever changing process that you and your team will have to manage for the entirety of your business career, if you want to stay at the forefront of the game. It takes a lot of planning and patience but when you take calculated risks, you will present high ranking results.
How to Get Ranked High On Google
Getting on to the first page of Google will be a strong win for you and your business. Most of the time, people don't go look beyond the first page when completing a Google search. So, getting your business's listed to the front of the line can drive your sales and profits.
We suggest starting with these three points of practice:
Understand Google's algorithms: this is a complex topic and at the root of your laying out a SEO strategy that yields a high return. Google itself admits that most marketers get confused by their algorithms but the marketers that master the tool, bring in the business.
Google is constantly updating and improving the way they produce results so it's in your best interest to keep updated with your comprehension of their algorithm.
There are plenty of free online resources available to help track changes but if you are really going to drive sales via SEO then you should purchase some of the best applications for your research.
Assess your current rankings and set your goals: by understanding your current search rankings and then identifying where you want to be, you can begin to understand the path that you have to create. With a clear plan in place, you can plug away, make changes, and start growing.
Track your progress: set up SEO dashboards, track keyword searches, use Google's analytical data for insight on your results.
By tracking and monitoring your progress, you can stay on top of what is working and where you can improve, an essential part of business growth. You will not be able to advance to the next level without monitoring each step you take.
Schedule a Consultation Today
When you talk to a local SEO company like The Digital Navigator, you will be heard and understood as we understand what it takes to be successful in this industry. As an SEO agency, we will provide the insights to take your website to the next level of search results and digital traffic