Marketing
Resources

/ Digital

Resources
The Digital Navigator offers a wide range of both marketing resources and digital resources to help our clients grow in sales and income. Schedule a free consultation with us to discuss strategies for getting more sales and improve your marketing.
Schedule a consult today or attend our webinar
Masterclasses
Free Masterclasses Available
We teach proven online business concepts for audiences and income growth. You will learn about our digital resources and marketing resources.
Boost Your Sales with a Fully Optimized Website
Gain significant knowledge of exactly how to optimize your website for the search engines, how to avoid wasting money on your ads by optimizing your website and increase traffic to your website. When you attend you'll learn simple strategies to generate sales and save money with your website.
Quickly Turn Your Website into a Lead and Sales Engine
Learn simple strategies to capture qualified leads' information and follow-up to close sales. In this class, you will understand effective strategies to increase the visibility of your promotions and special offers, collect the contact information of visitors, and get more requests for quotes, discovery calls, and sales inquiries.
Security Masterclass
Free Masterclass: Your Website Is Not Compliant Webinar. Simple strategies to capture qualified leads' information and follow-up to close sales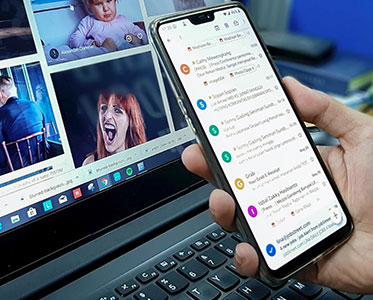 Sell Substantially More with Indoctrination Emails
Learn simple strategies to generate and automate sales with Indoctrination Emails. You'll walk away with simple yet practical strategies to implement in your automated sales system, improve the open rate of emails, avoid missing opportunities to sell, and gain knowledge.
Quickly Turn Your Virtual Meetings into Lead and Sales Engines
We will teach you how to improve the impact and retention of your content in virtual meetings, avoid unwanted visitors from joining, and gain knowledge about different software to us / how that will influence sales. Learn simple yet practical strategies to implement for generating and automating sales with your virtual meetings
CLICK ON THE DECKS BELOW TO GET DIGITAL RESOURCES AND MARKETING RESOURCES
The Digital Navigator offers downloadable resources for clients for continuous education. These downloadable items offer both digital resources and marketing resources so there is a wide variety of information available.
2020 Guide to Doubling Website Sales for CPAs & Attorneys
This guide is exclusively for Attorneys, CPAs, and other professional service firms that are frustrated with their website's performance. If you fit this description and want a quick & easy path skyrocketing your website's performance & generating double the organic traffic, warm leads & client conversions then download this today.
Sales Funnel Templates Pack
Learn to convert more visitors into clients from the free Sales Funnel Template Packs. In this resource, you will learn to save time with fillable PDF templates, convert visitors into clients, save money, avoid broken funnels, and reduce the complexity of your systems to sell more.
Entry-Point Offer Worksheet
Use this Formula and Conversion Tool for turning more prospects into clients with the perfect offer! We will show you the essential formal for conversion, how to use entry-points as a bridge, convert prospects, and double your conversion rates.
High Converting Page Checklist
You worked hard to get them to your page so you had better ensure you win the trust of the maximum number of visitors with the proven elements included in our checklist.
Recommended Software and Tools
The Digitial Navigator offers some of the best resources, tools, and software available. Access the tools that we use within our business and with our clients to increase sales, capture more leads, and improve your business.
Some of the specific tools that we utilize are Active Campaign, WordPress plugins, Deadline Funnel, Cookie Management, and AddEvent, but we also have resources to assist with privacy law compliance, webinar software, and other general practices. Our clients have access to the top of the line resources for getting more sales and improving marketing.
Elysia Hartzell Achieves Break Out Success, Certifying Dozens in Her Own Self-Improvement Modality & Generating Over $64,500!
Elysia was thinking about pulling the plug on her business before she made one simple move that would take her success to game-changing new heights. The Digital Navigator team helped put systems in place for Elysia to move forward at a steady pace. She no longer frets about the complexities of digital marketing and technology, because she has a trusted partner. Her greatest success was from one campaign that brought in 43 new students, none of which she knew before, and over $64,500 in sales.
Read Case Study
How a Life Coach Successfully Launched a Digital Certification Program, Generating $46,364 From A Small $935 Ad Budget!
Samantha Berry added a new service offering to her online coaching and digital product publishing business. Samantha went from a mere idea to a campaign that put close to $50,000 in her pocket and set her business up for the next level of growth and development. You'll discover techniques you may use to create business growth in your business too.
Read Case Study
How Lori Williams Transformed Multiple Years of Hard Knocks to Scoring a $155,000 2-Week Facebook Launch!
Lori Williams, owner, and Director of Intuitive Specialists, teaches the military-style of Controlled Remote Viewing. Her story is filled with many ups and downs and dead ends but came to work with The Digital Navigator and things changed for her. In July 2019, Lori launched the Practical Remote Viewing Online Course and brought in 688 new leads and $155,355. And the best part? She did it all with no more than $1,050 in Facebook Ad spend.
Read Case Study
Our team of experts is excited to get to know you and work with your team