Low-Converting Landing Pages Waste Time, Money, and Energy.
Optimize Sign-Ups to Your Landing Pages with Our…
HIGH CONVERTING LANDING PAGE CHECKLIST!
(Valued at $17 but yours Free!)
DOWNLOAD
HIGH CONVERTING LANDING PAGE CHECKLIST

Build it right the first time!
Eliminate the draining spiral of launching, editing, re-launching with a proven checklist.
Convert more visitors into warm leads!
You worked hard to get them to your page so you had better ensure you win the trust of the maximum number of visitors with the proven elements included in our checklist.
Save time, money, and energy!
Driving traffic to landing pages cost all of these valuable resources – so ensure you build it like a pro the first time.
Grow faster than ever before!
With more warm, targeted leads coming in, you'll generate more sales and grow faster than ever before.
Implement like a professional digital marketing firm!
Our internal team uses these exact checkpoints to ensure we publish trust-building and high-converting landing pages for all our clients
"Since working with The Digital Navigator, the volume of customers we serve on a weekly basis has already doubled and working on tripling.
With automation of our systems, we now have space for infinite growth."
How to use the
High Converting Landing Page Checklist:

Download the Checklist on the page after you request the High Converting Landing Page Checklist.
Check All 23 Elements! Craft the copy and design your page using the element checkpoints in each of the 6 categories provided in the pdf document for a well-functioning, trust-building, sign-up optimized landing page.
Generate more leads! Once you've checked off each item on the Checklist, PUBLISH your Landing Page, start driving traffic, and watch the leads roll in!
Testimonials
What Our Customers Say
Since working with them I am getting 5 times the enrollment. They work great with my assistant and I trust that things are being handled behind the scenes between our teams. This gives me the energy and confidence to do what I love to do.
Our needs for our online lead generation company outgrew our current employees. Their integrated tech stack of websites, landing pages, and payment systems has been so successful that we expanded into two verticals in radically different industries.
Our business requires the strict regulations around the privacy of our client's information. The Digital Navigator helped us source the right privacy technology but also implement technology into the website solution that they still managed for us.
In our first conversation they shed some light on the exact technical reasons that our online sales strategy was not working. Since switching to The Digital Navigator, they have directly helped to grow our business by 189%.
We have been in business since 1992 and have tried every type of marketing medium. Jim's team was referred to me from another business colleague that ranted and raved about what his team was doing for him.
I've been wanting better website data to make more strategic decisions in my online coaching business. Pol got us all set up and more. I wasn't expecting to also get clarity on how to improve my blog – but I did – a sweet bonus!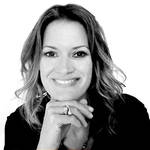 About
The Digital Navigator
Jim Traister
CEO, The Digital Navigator
If I've learned anything, it's that most websites are practically useless…or worse, they damage the reputation of the businesses and professionals they promote.
That's when I realized - over 10 years ago now - that driving sales online was in my blood. In 2009 I left college teaching, and since then I've developed a team that is proud to take the wheel and promote digital sales for small independent businesses across more industries than you can name!
I myself am proud to come in and care for businesses when part-time webmasters, traditional design agencies, or cookie-cutter platforms just aren't enough.
It's truly a pleasure of mine to talk load times, offer advice about data theft and hacking, to build up out-dated content or non-functional apps…really, to support businesses like yours as they continue to grow.
I'm ready to see how we can improve your latest business website, so let's chat!
Pol Cousineau
CPA Auditor (Quebec)
Vice-President of Product Innovation,
The Digital Navigator
There is something about helping clients get more sales for themselves (and not to pad our own bottom line) that keeps me motivated to eliminate some of the technical headaches that business owners face online. That's why a website audit can be so important, and why we're offering it for free.
At The Digital Navigator ("TDN"), my specialty is to enhance client products to the point that they are on the cutting edge of today's technology. That's how I designed the majority of our website infrastructure at TDN: thanks to a ton of personal expertise in web design R&D and innovation.
It's exciting to utilize my diverse experience in eCommerce, eLearning, customer acquisition, and data analytics to support website performance for businesses of all shapes and sizes. Add to that several years as an auditor for Ernst & Young, and you can rest assured your website and digital marketing initiatives will be in trusted, capable hands.
Our team of experts is excited to get to know you and work with your team.