Low-Converting Landing Pages Waste Time, Money, and Energy.
Optimize Sign-Ups to Your Landing Pages with Our…
HIGH CONVERTING LANDING PAGE CHECKLIST!
(Valued at $17 but yours Free!)
DOWNLOAD
HIGH CONVERTING LANDING PAGE CHECKLIST

Build it right the first time!
Eliminate the draining spiral of launching, editing, re-launching with a proven checklist.
Convert more visitors into warm leads!
You worked hard to get them to your page so you had better ensure you win the trust of the maximum number of visitors with the proven elements included in our checklist.
Save time, money, and energy!
Driving traffic to landing pages cost all of these valuable resources – so ensure you build it like a pro the first time.
Grow faster than ever before!
With more warm, targeted leads coming in, you'll generate more sales and grow faster than ever before.
Implement like a professional digital marketing firm!
Our internal team uses these exact checkpoints to ensure we publish trust-building and high-converting landing pages for all our clients
"Since working with Pol, the volume of customers we serve on a weekly basis has already doubled and is working on tripling. With automation of our systems, we now have space for infinite growth"
How to use the
High Converting Landing Page Checklist:

Download the Checklist on the page after you request the High Converting Landing Page Checklist.
Check All 23 Elements! Craft the copy and design your page using the element checkpoints in each of the 6 categories provided in the pdf document for a well-functioning, trust-building, sign-up optimized landing page.
Generate more leads! Once you've checked off each item on the Checklist, PUBLISH your Landing Page, start driving traffic, and watch the leads roll in!
Testimonials
What Our Customers Say
"After assuming ownership of a previously established business, I inherited the previously contracted web developer who subsequently held our website and email domain hostage for an arbitrary fee, which I ended up paying off. In addition to the financial expense, I was in need of a new web developer who I could trust and who could also customize and host our website. Through word of mouth, I called Jim, who assured me that my situation was somewhat common in the industry.
He also assured me that he would "right the wrong" that had transpired. He had multiple conversations with me to ensure that I could most effectively manage my website situation. The Digital Navigator made it so easy for me to move my website to their platform and also make the needed updates that I desired. Our business requires the strict regulations around the privacy of our client's information. The Digital Navigator helped us source the right privacy technology but also implement technology into the website solution that they still managed for us. Most importantly, Jim and Pol have earned my trust! "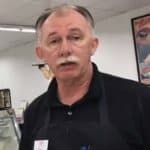 Gary Hirsch
~ Owner, Hirsch's Speciality Meats
"We have been in business since 1992 and have tried every type of marketing medium. Jim's team was referred to me from another business colleague that ranted and raved about what his team was doing for him.
What I most appreciate about Jim's team is their willingness to understand our business and knowing that his team is persistently caring for our customers online."
Jennifer Gilchrist
~ Owner, Soul Success Unleashed
Brian Appleton
~ Host & CEO Insurance Agent Summit
"Pol has taken our email open rates to new peaks and has helped our revenue and profits grow. If Pol says he is going to get it done, it will get done and on time. I really don't know what we would do without him"
About
The Digital Navigator
There's another way to grow your independent small business, professional practice or online training business for more predictable results without hours of agony in front of a screen. We are committed to helping you get more sales while eliminating technology headaches.
We understand that business is about people – real, living, breathing human beings. Our clients say that we care deeply about the success of their business as if it were our own. As your strategic partner we will prioritize our relationship, communication and flexibility.
The Digital Navigator specialize in driving sales and eliminating technology headaches for:
Content Creators, Info Product Creators, Membership and Coaching Businesses
Restaurants, F&B and Hospitality Related Businesses
Entrepreneurs (e.g. Financial, Home Service Providers, White Collar Services)
Agencies, developers and designers
With these 3 steps you can get off the rollercoaster of unpredictable revenue:
Convert more clients with a fully-integrated, all-in-one website solution that you own
Optimize sales with accurate analytics
Grow organically with search engine optimization (SEO)
We look forward to celebrating your success!
Jim Traister & Pol Cousineau
Co-Owners, The Digital Navigator