Implement a complete system to sell more digital products, online training and coaching services with Online Lead Academy
Fill your programs with lead injections from Google Search Traffic and Facebook Ads… even if you're a beginner!
A step-by-step Traffic and Lead System for showcasing your expertise to increase enrollment in your online programs.
Finally… A Heart-Centered System to Serve More People!

Eliminate guessing games and confusion with a clear step-by-step plan
Install the same system we've used with our clients for double-digit growth.
Launch a new program or boost registration for your existing offers
Feel good marketing that doesn't compromise your values
You can use our system to get more traffic and leads — even if…
You have a tiny marketing budget of $100 a month
You don't get along with technology
You don't want to run paid advertising
You have an extremely busy schedule
You're a solopreneur without a team
You hate marketing and sales
You've never sold your training, workshop or services online
The Surprising Spiritual Roots of the Online Lead Academy…
Selling to complete strangers can be very difficult and even more so online where everyone's fighting for your attention.
Like you, I started my entrepreneurial journey wanting to make a meaningful difference in the world.
In a prior business venture I led meditation workshops, hosted cacao ceremonies, helped others with Integral Coaching and even led groups to do deep transformational work in the Amazon Rainforest of Peru. I even hosted a #1 ranked iTunes podcast, The Spiritual Voice, complete with a membership platform.
My life drastically changed for the better when I married my beautiful wife Teri. I moved from Canada to the United States which required me to wind down my spiritual business due to visa requirements.
When my work restrictions were lifted I participated in a mastermind group in Chicago, Illinois. After sharing my plans to re-launch The Spiritual Voice my life took another unexpected turn.
The majority of the mastermind participants were so impressed with my plan that they asked if I could help them implement this in their business. I accepted… and The Digital Navigator was born!
These entrepreneurs were extremely gifted and shared their wealth through training programs, online courses, memberships, consulting and coaching services.
Although they were good at enrollment they all had challenges when it came to reaching new audiences and getting a constant flow of leads. They also needed someone to take the burden of technology off their shoulders.
There was so much demand which meant the end of The Spiritual Voice yet my impact in the spiritual community has only increased as more and more spiritual teachers and healers have come to me for help — today roughly half of my clients are in the spiritual and transformational space!
Today course creators, online trainers, coaches, healers and spiritual teachers continue to come to me with the same problem…
How do I get more students and clients into my programs?
I created the Online Lead Academy to answer this exact question and walk you through our Traffic and Lead System in an easy, simple, step-by-step process that you can install in your business!
I look forward to celebrating your success!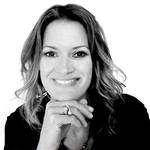 "I've been wanting better website data to make more strategic decisions in my online coaching business. Pol got us all set up and more. I wasn't expecting to also get clarity on how to improve my blog – but I did – a sweet bonus!"
Benay Dior, Managing Director of Universal Coaching Systems
We'll help you do what your coach, mastermind or online training programs are telling you to do!
This might sound like a joke but it isn't! Many of my clients learn strategies from various programs and coaches but find there's a missing link.
They are never shown exactly how to implement the strategies they are told to do.
I'm glad to let you know this is a thing of the past! I'm a details person and if you aren't sure how to apply one of the steps from my Traffic and Lead System — all you have to do is ask.
I'll show you exactly how to do it and if it is helpful I'll even record a screen capture video for you.
No more guessing games. No more wasted time.
Say hello to the Online Lead Academy!
When you join the Online Lead Academy you will…
Have a complete system to bring in a constant flow of relevant traffic and leads
Know the traffic and lead generation tactic that is easiest for you (you don't have to do it all!)
Get your pages ranked in Google Searches to drive relevant visitors to your website
Have a hack for quickly creating articles or videos
Know which type of content is best to grow your business
Run Facebook Ads that bring leads on-demand
Have a simple process for optimizing your ads to lower your cost per lead
Have a "free offer" and landing page that makes people excited about your paid offer
Avoid wasting time on freebies that will never convert
Have direct access to me to answer your questions
Have essential metrics to know how your marketing campaigns are performing
How the Program is Delivered:
10 Step-by-Step Video Lessons that make it a breeze to create your online traffic, lead and sales system.
Easy PDF Worksheets to save you time applying our tactics in your business. You can print these if you prefer to work with
Practical Examples to avoid common mistakes.

180 Days Support to avoid wasting time spinning your wheels. Ask any question related to the creating your Traffic and Lead System through our convenient question forms — we'll even shoot a detailed answer video if it is helpful to you.
30-Day Money Back Guarantee for peace of mind. No questions asked, 30-day as of the start date of the program, 100% refund at help@thedigitalnavigator.com.
Here's what you will create in Online Lead Academy
Lesson 1: Map of Your Lead and Sales System
Overview of Traffic & Lead System Template
Publishing to Close Sales (Organic Traffic, Authority with Your Leads, Assets for Paid Advertising)
Content Formats (Long form, landing page and content node)
Playing your strengths (video, audio or articles)
Lesson 2: Perfect Bullseye – Selling Your Product / Service
Focusing on the ideal product or service offering as the bulleys for your Traffic and Lead System
How the bullseye will help you close more sales
Converting an offline offer to an online offer
Ideal price ranges for maximum sales
Offers that sell and common mistakes to avoid
Lesson 3: Lead Capture and Lead Magnet
Selecting the perfect free offer for cold and warm traffic
Cold traffic free offer and lead capture design
Warm traffic free offer and lead capture 
Lead Magnet template and creation
Create your lead magnets
Lesson 4: Killer Traffic Article, Video and Audio
Role of the long-form article in your business
Vertical long-form or Content Node
Speed hack: getting it down faster
Select an offer, topic and assets
Selecting your subtopics
Inserting your lead magnets
Video and Audio Article
Design Concepts that work
Lesson 5: Google Organic Search Traffic
Goal of organic search traffic
Keyword Research
Content Outline revisited
Internal Linking and Site Hierarchy
Backlinks
Top indicators to measure your success
Lesson 6: Facebook Ads
Getting started from scratch
Setting up your Business Manager Account and Ad Account
Pixel Tracking
Creating a Traffic Campaign
Creating a Lead Conversion Campaign
Writing Your Ads
Optimizing, Tracking and Ad Metrics
Viewing Results in Google Analytics
Common pitfalls to avoid
Lesson 7: Indoctrination and Welcome Campaign
Lead and sales multiplier
Crafting the perfect welcome email
Getting your new leads excited
Double dipping: adding a bolt-on offer
Lesson 8: Persuasive Follow-Up
Thank You page design
Sample email campaign after receiving a lead's email
Live Event Messenger Bot & Email Campaign
Webinar follow-up campaign
Deadline offer and urgency tactics
What to do if they don't buy
Lesson 9: Optimizing and Analytics
Why optimizing and analytics is important for your bottom line
Working in Google Analytics in minutes rather than hours
The 80/20 rule to avoid drowning in data
Taking action to get tangible results in your business
Important metrics to get started even if you hate data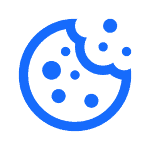 Lesson 10: Ninja Tricks to Profit from Digital Products
Risk reversal and the right option for your business
Recorded videos vs live calls
Getting people to complete your programs
Follow-up offers and upsells
Starting an affiliate program
I'M READY TO GET MORE TRAFFIC AND LEADS!
ONLINE LEAD ACADEMY BONUSES
Bonus #1: Marketing Technology Stack Training ($97 Value)
The exact software and tools you need to run your business online from A to Z. From WordPress, project management, membership software to payment system – we have you covered! Never have to guess or worry about the tools to run your business.
Bonus #2: Ultra-Fast Google Cloud Platform Hosting for 3 Months ($300 Value)
Get a better return on your advertising budget, more organic traffic through Google, and turn more visitors into leads with the fastest website performance guaranteed*. Complete with managed updates, firewall and virus protection . (* least 10% faster than your current host)
Bonus #3: 3 Hours of Development within 12 Months ($450 Value)
Overcome any obstacle with our team of developers, automation specialists, SEO specialists, copywriters and marketing strategists.
Bonus #4: Masterclass: Bots, Traffic, Leads and Messenger Marketing ($197 Value)
Drive more sales to your Traffic and Lead System by inserting a Messenger Bot at the tail end of your lead campaign. You'll also learn how to do a lean traffic and lead campaign with Messenger Bots to save time, driven engagement and cut down on web development costs.
Bonus #5: Sales Page Conversion Accelerator Training ($197 Value)
Accelerate the impact of all your digital product, online training or coaching sales pages over and over again. In this 60+ minutes video training you'll see what's working and what's hurting sales conversion rates as we review live sales pages, so that you can copy and paste winning recipes into your business.
This training covers the following types of sales pages:
Digital Course
eBook
Membership Program with Bonus Software
Digital Course, App and eBook
Mastermind + Coaching Program
Live Event
Masterclass – Live and Recorded
I'M READY TO GET MORE TRAFFIC AND LEADS!
"I'm a marketer and business strategist, yet I struggle with my own stuff because I'm just too close to it.  Before working with Pol I was swimming in circles with a new launch. I now have a crystal clear plan."
Ali Walter Founder of Lumentri

"Who the heck is Pol and why is HE qualified to help me
grow my digital product, online training or coaching business?"
Well that's an easy one.
First off, I'm a licensed CPA Auditor, licensed in Quebec, Canada.
Secondly, as president of The Digital Navigator, I help many online content creators, coaches, and training business owners grow their businesses by 'fixing' their broken sales and marketing processes, mapping out what's-working-now marketing strategies and installing streamlined, automated backend technology that makes it all run like a well-oiled machine.
I specialize in the areas of digital funnels, automation development, copywriting, email marketing, online business, and training and membership sites. I served businesses across the globe, including Canada, the United States, England and Australia.
As a Certified Professional Account, I'm trained to audit business processes, identify risks and weak points and provide proven solutions that solve problems and optimize what's working.
In fact, according to the International Federation of Accountants (IFAC), CPAs are still the most trusted advisors on business and economic issues.
Independent research by the American Institute of Certified Public Accountants confirms business decision-makers and investors rank the CPA first as the most highly regarded and trusted business professionals, and second only to physicians among all professionals.
I leverage my expertise in business processes to combine the winning elements of our private client engagements to design repeatable formulas, such as the ones used in the Predictable Sales Funnel program.
You win, because I've put my digital marketing training into the framework of what I've learned as a CPA to help clients build and implement integrated marketing systems that grow their businesses.
Most importantly, I hold the firm conviction that online content creators, coaches, and training business owners heroically step up to improve the lives of others.
You deserve better than to be forever lost in the maze of complicated technology tools and confusing sales and marketing strategies.
ONLINE LEAD ACADEMY
Enrollment is currently closed. We invite you to submit an application for our "Launch Your Predictable Sales Funnel" by click on the button below.
"I have been working with Pol and The Digital Navigator for about a year now, and not only does Pol and his team cover all of the technical parts of my business, from my website, to my email autoresponder, chatbots, pay links, and more, but Pol is also a marketing genius."
Elysia Hartzell, Founder of Sacred Soul Alignment Certification
Frequently Asked Questions
How long is the program?
This is a 12-week long program. Every week we go through a specific step and we've included a couple extra weeks to allow for life's unpredictable events.
How much of my time will this require?
We recommend setting aside 4 hours every week to work on your Traffic and Lead System. Some people may need less time while others may need extra time depending on your unique skill set. We're not going to pretend there isn't work involved, yet we know your business will thank you for it!
When does the program start?
It starts on July 18th, 2019.
Is this a live program?
The program is delivered through recorded videos and we'll be creating on-demand videos to answer your questions.
Can I ask questions? What happens if I get stuck?
You can easily submit questions related to any of the content of Lead Traffic Academy. Pol Cousineau will personally review and respond to your questions. If it assists with clarity or it is a technical question we'll record a video or screen capture to make it extra easy for you.
How long do I have access to the resources?
You will continue to have access to all the resources for the life of this program. If we discontinue the program you will get notified by email and will have a minimum of 1 month to download all the resources.
Is my product or service right for this?
We specialize in working with businesses that sell digital products, online training, memberships and subscriptions, coaching services, group programs, online and offline workshops, virtual events and summits, information products, masterminds and courses.
We recommend that you build your Traffic and Lead System around an existing product or service for which you have generated sales, online or offline. This confirms that there is an actual market need for what you offer which minimizes your risk as we'll be focusing on traffic and lead generation rather than sales conversion.
Do you guarantee I will make money and become rich?
The FTC prohibits me from making such claims. Each business is unique and ultimately you are responsible for your business and you should consult with financial, legal and other professionals when making business decisions. We can't guarantee that this program will generate income for your specific business and it is possible it will result in losses. Please read our full earnings disclaimer for more details.
What software and tools do I need?
You need a place to publish content, an email autoresponder system to collect leads and send follow-up emails and a payment processor to collect funds. If you have a business and an online presence you most likely already have these in place.
What is the refund policy?
Simply email
help@thedigitalnavigator.com
requesting a refund within 30 days of the program start date (July 18th, 2019) or your registration date, whichever is later. You'll get a complete refund no questions asked.
How much do I need to spend on advertising?
You don't need to run paid ads as you'll learn how to get traffic from Google searches and other publishing platforms.
Since we'll guide you through the process of running Facebook Ads to get even more leads and traffic we recommend you take advantage of this. A minimal budget of $100 per month will get you going with $500 giving you better results and more opportunities to optimize your ads.
What happens if I need technical help?
We're providing you with 3 development hours as a bonus when you register for Online Lead Academy. You can get access to additional development hours from our team at our going rate of $150 per hour or contact us at
help@thedigitalnavigator.com
for special rates starting at 10 hours.
Ready to Ge More Traffic and Leads?