Grow your Independent
Small Business,

CPA Firm, Financial Advisory Services, or Online Training Business
Schedule a complimentary consultation to discuss strategies for getting more sales
session
This complimentary strategy session will explore:
Strategies for getting more relevant traffic, collecting prospects' contact information, qualifying leads and increasing your sales
Simplifying and automating your digital marketing software stack to save time and get the best results from your online tools
Improvements to your website, email marketing and other campaigns to drive sales and profits
A genuine offer of support without sales pressure
Here's What Our Clients Say:
"Since working with Pol, the volume of customers we serve on a weekly basis has already doubled and working on tripling. With automation of our systems, we now have space for infinite growth"
Emily Harrison
~ Founder, The Akashic Academy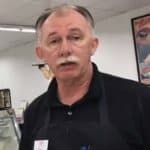 "We have been in business since 1992 and have tried every type of marketing medium. Jim's team was referred to me from another business colleague that ranted and raved about what his team was doing for him.What I most appreciate about Jim's team is their willingness to understand our business and knowing that his team is persistently caring for our customers online."
Gary Hirsch
~ Owner, Hirsch's Speciality Meats
"Jim's agency is the only one that we have consistently worked with and gone back to since opening our first business nine years ago.As we have opened five other businesses, I have always gone to Jim's because of his integrity and ability to take so much off our plate."
Martin Doan
~ Multi-unit Business Owner
About The Digital Navigator…
There's another way to grow your independent small business, CPA, legal services or online training business which gives you more predictable results and doesn't involve hours of agony in front of a screen. We are committed to helping you get more sales while eliminating technology headaches.
We understand that business is about people, real living breathing human beings. Our clients say that we care deeply about the success of their business as if it were our own. As your strategic partner we will prioritize our relationship, communication and flexibility.
Jim helps independent business owners build sales via an integrated technology solutions. He leverages sixteen years from the hospitality industry to help drive our client's sales. Jim also spent time running a Hotel & Restaurant college program and instructing Information Technology in Hospitality & Tourism at the local university.
Jim Traister
~ VP of Client Success
Pol helps independent business owners, professional legal/CPA firms, and online training businesses get more sales by combining his CPA business background with a data-driven approach to marketing. He will answer your top analytics and marketing technology questions.
Pol Cousineau
~ CPA (Quebec)
"I have been working with Pol and The Digital Navigator for about a year now, and not only does Pol and his team cover all of the technical parts of my business, from my website, to my email autoresponder, chatbots, pay links, and more, but Pol is also a marketing genius."
Founder of Sacred Soul Alignment Certification
Schedule a complimentary consultation to discuss strategies for getting more sales.
Our team of experts is excited to get to know you and work with your team