Use This Practically Free Strategy and You Can Improve Website Conversion Today
Introduction
What if I told you that your website could start making more profit tomorrow without spending any money today?
You might think you have to spend a lot of money upfront to get valuable leads, but the truth is your current website could perform so much better with just a few tweaks.
In this article, we're going to show you how to get more leads and then convert those leads into paying customers without spending a dime.
We're going to explore the following and much more:
What is a conversion?
How to increase conversion rate?
What is website speed optimization?
Ultimately, you're going to learn how a simple method such as website speed optimization can help you increase your website conversion rate.
By optimizing your website such as increasing loading speeds, you will not only provide your site visitors with a better user experience but also rank your website higher in search engines which gives you a better chance for your website to be found.
More visitors = more conversions = more sales.
How Your Website Speed Contributes to Your Conversion
Do you have an amazing looking website but fail to convert your traffic?
Are you getting a massive inflow of traffic on your website, yet struggle with high bounce rate and making sales?
As you likely know, conversion takes place when a user takes a desired action. For example, if you have an eCommerce website that sells clothing, a user converts when they decide to purchase that clothing item and click on the "buy" button.
However, a conversion can happen when a website visitor fills out and submits a contact form, requests a consultation, or downloads a digital consumable. Depending on the type of business you're in, a conversation can take on many forms.
No matter where in the customer journey the conversion takes place, we can all agree that it's probably the most important step to gaining a valuable lead and turning them into a repeat customer.
For instance, at The Digital Navigator, we would consider a website conversion if a user has filled and submitted their contact information. Since we are a service provider, having contact information of a potential prospect is valuable to us.
Website speed is often an overlooked element of the website user experience. Many business owners neglect to consider website loading speeds as their main focus is on design, or how the website looks.
We see so many businesses disregard the importance of the speed of their website in our industry and unfortunately, it can be a high-stakes mistake as it directly affects conversions.
Many different studies support the fact that a slower website speed decreases conversions and increases bounce rates – users who leave the website.
Kissmetrics has done extensive research on how loading time affects your bottom line.
By looking at the research, you can see how page speed affects user experience. This can make or break your website.
Faster page speed accounts for a better user experience. When you increase your page views you're going to get more conversions and thus more sales and business revenue.
For instance, if a user is shopping online but has to wait for your webpage and web images to load, you are going to lose that potential conversion which is going to affect your sales negatively.
There is no doubt how a faster website speed can improve conversion for your business, but this is just a small part of how vastly website speed affects your conversion. The other benefits of website speed optimization include:
Better User Experience
Users want your website to load faster so they can get what they are looking for in a timely manner. This enhances their user experience as it will allow them to browse your website's other pages and get to know more about your business and its products and services.
Not to mention that a slow loading website is just frustrating and wastes time.
Enhance Brand Awareness
You only have a few seconds to make a first impression when someone visits your website. And while it's important to have a great looking website, it does little good if your website takes too long to load and the user abandons ship.
Slow loading times will leave a negative brand impression and will have people remembering you for all of the wrong reasons.
If a potential lead has to wait too long to actually view your site, they will click away and try another option. One way to give your competition more business is to have a website that loads like you're using dial-up internet.
Increase sales
Research has proven that a sluggish website was the biggest cause for website users to forgoing a planned purchase.
If a prospect can come to your website, find what they're looking for, and have the information to make an informed decision to buy your product or service in a timely manner, it will positively impact your sales.
If a buyer is hesitant, every bit of lag could make the difference between a sale or not.
Improve Search Engine Optimization (SEO)
Online browsers have a list of criteria they are looking for when it comes to search ranking. The more boxes you tick, the higher your website will be ranked.
This strategy helps to weed out old or irrelevant websites when you make a search query.
Obviously, those sites that rank higher in the search reach potential customers first. This is a significant advantage over your competitors.
To achieve a high ranking, Google takes into account the time it takes for a website to load, as well as other user experience-related factors such as bounce rate and page visits. Therefore, having a faster website speed ensures that users stay on your website and visit more pages.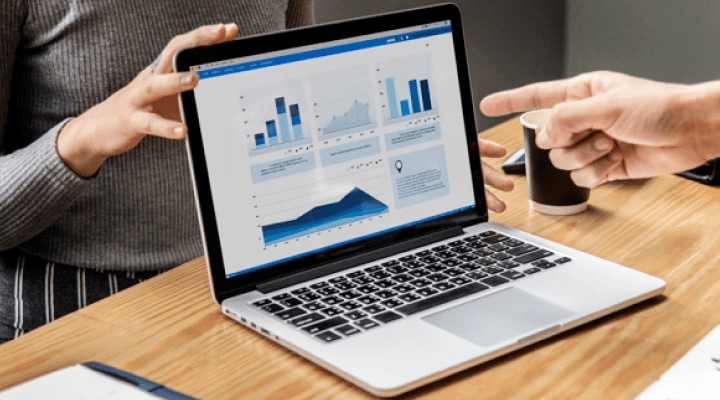 Steps to Optimize Website for Speed
Now that you've discovered just how important website loading speed is, let's talk about how to get a fast loading website and keep your competitive edge on the internet.
Below are a few steps that will help you optimize your website so that you can achieve website conversion best practices.
1. Conduct a website audit
A website audit provides you with a multitude of insights about page performance, traffic, and search engine ranking.
With these insights, you can see where your website is underperforming and what pages are not generating traffic.
The audit should provide a comprehensive checklist to ensure you get the most out of your website audit. Website speed will be just one of the factors a website audit will measure.
Finding an audit tool
Finding a good audit tool will help you diagnose and locate areas of improvement for your website.
You want an audit that will identify the following:
Locating technical problems
Page errors
Finding internal and external issues with links and files
Identifying underperforming content
Evaluating issues with pages, including slow load speed and blocked pages
Not sure where to start? The Digital Navigator can audit your website and guide you through the process of optimizing your website.
2. Using a Content Delivery Network (CDN)
Content delivery network (CDN) is a group of servers distributed geographically to provide fast delivery of internet content. They are designed to host and deliver copies of your WordPress site's static and dynamic content.
There are several benefits of using CDN to enhance the speed of your website, for instance:
Performance boost: It has been proven time and time again that a faster loading site directly correlates with higher conversion rates, decreased bounce rates, and a longer average visitor duration.
Lower costs: since CDN is an additional resource to deliver your content quicker, it can help you reduce your internet's bandwidth costs. It helps you prevent traffic from overloading your host which also enhances user experience as your visitors will not experience any lags or slow loading speeds.
SEO advantages: since speed is one of the factors Google uses to rank your website, CDN helps you with its search engine optimization. As your content images, videos, blogs, and articles load faster, your website will rank higher in search engines results.
3. Using the latest version of WordPress
If your current website is using an old version of WordPress not only do you likely have a website that loads slower than necessary but your website could be exposed to some pretty serious vulnerabilities.
You could also have lost some functionality to your website. Plugins that run everything from animations to schedulers to pop-ups may not display properly or not work at all. The last thing you want is for someone to want to make a purchase and discover a blank screen.
Not sure if you're running the latest version of WordPress? You can check easily just by following the below steps:
From your home page right click and tap "View page source" or "View source"
A new tab will open and you'll see the page's HTML and CSS (Cascading Style Sheet). CSS is just a fancy way of displaying the code for that site.
Press ctrl+F to use the search feature.
Search for "?ver=" and look under the "link rel='stylesheet" sections. You're looking for numbers after the "?ver=" Those numbers indicate the WordPress version.
This technique not only works on your website, but you can check out the version your competitor is using.
You'll need to log into the admin dashboard in order to update WordPress. Depending on how your website is configured, you may need to consult a professional to perform the update so that all of your site is functioning properly.
Step 4 – First Contentful Paint (FCP)
First Contentful Paint (FCP) is an important metric that measures the time from when the page starts to load to when any part of the page's content is appearing or rendered on the screen.
A good FCP score would be under 1.8 seconds whereas a bad score would be anything above 3 seconds. You can measure your FCP score using some tools, such as:
PageSpeed Insights
Chrome User Experience Report
Search Console (Speed Report)
Lighthouse
Chrome DevTools
There are several benefits of having a good DCP as it can help your website:
Decrease the bounce rate
Improve conversion rate
Better brand impression
Improves website reliability
In addition, if you use WordPress, like we do at The Digital Navigator, as a website hosting service, and as a website platform, you can easily improve your FCP score by doing the following:
Reduce server response time
Eliminate render-blocking resources
Client-side rendering
Lazy-loading of images
Step 5 – Optimizing images and videos
Websites nowadays are rich in multimedia content with images, videos, animations, and GIFs. Although multimedia content is used in websites to engage the visitors, it can have adverse effects on your website, if your website is loaded with this content.
Images often account for most of the downloaded bytes on a website. As a result, optimizing images can have long term benefits for your website. For instance, you will notice performance improvements, faster browsing, and loading speeds.
Simple images tend to be smaller in the PNG format whereas more detailed and complex images tend to be better in JPG. You should be aware of the different image formats so you can use the right one to optimize your website.
GIF and PNG are lossless formats, in that the compression process does not make any visual modification to the images. For still images, PNG achieves a better compression ratio with better visual quality.
Step 6 – Reduce Redirects
When you move or delete pages on your website, you want your visitors to reach the new location, not the old one. A redirect happens when someone inadvertently lands on a page that has been removed. A redirect happens automatically and sends your website visitors to the new location as opposed to an error page.
While redirects are a good thing because it keeps people from seeing blank pages, however, it can be problematic. The actual process of redirecting website users can cause your pages to load slower than they should which hinders the performance of your website and increases the bounce rate.
Multiple redirects mean that your website visitors have to go through different connections before they are directed to their desired location on your website. Because of the slow loading time, your search engine rankings will suffer too.
The following are some techniques you can do to reduce redirects on your website:
Never link to a page that you know has a redirect on it. It will only lead to multiple redirects and a very frustrated visitor.
Plugins can result in unnecessary redirects, so make sure to clear out any plugins that you don't really need.
Regularly scan your website for old redirects that lead to pages you deleted a long time ago. This is a good practice after switching hosting providers or making large content changes to your website.
If you're a WordPress user, try the Redirection plugin for alerts on new redirects, 404 errors, and any loose ends that you're not aware of.
Step 7 – Reduce server response time
Server response time is the time that passes between a client requesting a page in a browser and a server responding to that request. Reducing server response time can improve page loading times.
Server response time influences both the search engine optimization and user experience. Here are some of the many ways you can reduce server response time to get the most out of your website:
Choose The Right Host And Server
Choosing the right host and server allows you to accommodate more visitors and users on your website without overwhelming your host and server. This way, you will be able to improve conversion by handling more users, providing them with a great experience, and making their time on your website worthwhile.
Keep WordPress lightweight
There is no doubt that WordPress is one of the best hosting and website development platforms you can use for your website. WordPress allows you to create beautiful websites easily by using its built-in themes and plugins for customization.
However, overloading your website with themes and plugins may look good, but they can often slow down your website's response time as your website will take time to load.
Therefore, it is better to stick to simple and lightweight templates to reduce the response time and ultimately your website loading time.
Increase Website Conversion Rates with an Optimized Website
"I can get traffic to my website but I'm not making those conversions. What can I do to get sales?"
We hear this all the time. If you get plenty of web visitors, but nobody seems to stay very long, click a link, or make a purchase, you may need to make some different adjustments.
The first thing we recommend for a business owner looking for more website conversion is to optimize their website.
Website optimization is the process of improving your website's performance across different areas of your website, such as web traffic, conversion rates, and usability.
Not only does an optimized website help you rank your website higher in search engines, but it also acts as a driving force to bring traffic to your website. It is adopted by businesses as an online marketing strategy because of its efficiency to bring in results.
There are several ways you can optimize your website to improve conversion, such as:
Using effective headlines
Since headlines are the first thing a visitor comes across on your website, you want to make sure it piques the curiosity of visitors by answering a question or solving a problem.
For instance, on The Digital Navigator's website, the headline is "Digital Marketing Services to Drive Sales" which informs the visitors about what we do and tells them how we can help them increase sales.
Simple and to the point is the name of the game.
Simplistic navigation
How your website is organized is a significant aspect of improving your website conversions.
More visitors will stay and explore your website if your website navigation is simple and easily understandable. If it's not clear where to click to purchase, get more information, or there are too many confusing options, the web visitor will just close the screen.
Page load speed
We've touched on this subject before, but it bears repeating here.
We've all felt that frustration when a website's page takes ages to load. Whether you're looking for images, store hours, or signing up for a webinar, nobody really wants to wait. Most likely, you are going to lose your patience and close the website and move on to another one.
Seems everyone expects things to load in a blink of an eye, and if it doesn't, the first thing we do is hit that back button. In simpler terms, the faster your website is, generally, your website conversion rate will follow suit.
Mobile Optimization
Mobile phones are the most widely used device that users use to browse the Internet. Whether it is for leisure, news, shopping, or watching videos, making sure that your website is optimized for mobile is vital. It's possible that a large chunk of your website visitors will never see your website on their desktop.
If you don't have a responsive website on a mobile device, you can always utilize a mobile plugin.
The Digital Navigator uses WordPress not only because it provides the best mobile optimization but also provides plugins for better optimization.
Testimonials and Reviews
Even though you may have a convincing website with great products and services, website visitors will still hesitate to make the final decision. Therefore, you may want to display your clients' testimonials and reviews.
Not only does this method help you increase sales but also builds a trust factor between you and your users.
In addition, it shows the authenticity and reliability of your products and services which can influence visitors to convert into a client.
There is no doubt that with website optimization, you can skyrocket your sales and business processes.
Let's take a look at how website optimization influences your website conversion.
Here are some of the benefits of optimizing your website to increase conversion rates:
Increase traffic
Website optimization enables your website to generate traffic, which allows your business to earn more profits as a result of that increase.
Improve brand reputation
Having an optimized website means everything works like it should and website users appreciate that. And improved online reputation means more trust and more traffic flow which will lead to more sales. In addition, this allows you to have an edge over your competitors.
Better understanding of your customers
This is especially true for eCommerce businesses, but it is vitally important to understand your customers. Having an understanding of their needs will not only allow you to fulfill them but also tell your users that you provide solutions to their problems.
For example, we at The Digital Navigator provide digital marketing and web development solutions. We understand our customers and help them build and expand their online business through our solutions.
Increase Your Search Engine Visibility with a Fast Website
We've talked a lot about how speed affects your customer's experience and how increasing your website loading speed can help your website conversion rate from the customer's perspective, but there's another reason speed is important.
Search engine optimization (or search engine visibility) refers to how search engines find your website within particular search criteria. Obviously, the more often search engines suggest your website in a given search and the higher up your website is within that search, the better the chance is someone will click on that result and visit your site.
Search engines, such as Google, Yahoo, and Bing are looking for a particular set of criteria in order to have your website rank within their searches.
Within that list of criteria, search engines are evaluating your website loading speed. If your website is loading slow the lower you'll rank in the search results.
If someone doesn't see your website listed in the first few search results are they even going to be able to find you at all? How many times have you personally bothered to see results past the first page?
Website speed influences your search engine optimization (SEO) in three main ways, which affect your search engine visibility:
Rank
Since website speed is a ranking factor for Google, ensuring that your website has a fast loading speed is ranked higher than similar slower websites.
By improving the performance of your website's loading time you will also be improving your chances of getting ranked higher by Google.
Bounce Rate
If your website takes ages to load, then there is a high possibility that you will be losing potential customers. If a large number of visitors enter your website but leave shortly, this is also called bounce rate. Google will demote a website with a high bounce rate.
Conclusion
If you don't have time to go through a laundry list of improvements for your underperforming website, consider focusing on just one of the search engine optimizations for the biggest impact, like speed or mobile-friendliness.
By improving your website's loading time you'll not only retain and convert visitors more effectively, but you'll be increasing your web traffic as well. As you make improvements within your website using effective headlines, simplified navigation, and mobile responsiveness, you're going to see your site rank higher in search engines and increase conversion.
Imagine having your website's SEO improve and getting your website seen by more people that are searching for your type of business. Because your website loads smoothly, those people will be more likely to submit their information, download a digital consumable, or make a purchase.
By making just a few improvements to your own website, you'll start to see a more effective and profitable website.