Digital
Marketing

Services to Drive Sales
Content Creators, Info Product Creators, Membership and Coaching Businesses
Restaurants, F&B and Hospitality Related Businesses
Entrepreneurs (e.g. Financial, Home Service Providers, White Collar Services)
Agencies, developers and designers
What We Do
How We can Help Your Business
We provide Peace of Mind for you by taking everything off the plate of your Independently owned business. Our clients request many services from a new website to a fully automated and integrated Sales System.
SERVICES
Featured Services
If you are an independent business that desires to have Peace of Mind, by having someone take your online marketing functions of your business off your plate...then read below:
Increase Sales with a Marketing Intensive
Meeting Standard Regulations/Compliance
Fully Automated Sales System for Membership
Scale Online with Search Engine Optimization
Hosting Services andCustomer Support
Website Design and Redesign
our benefits
Growing Your Sales Online with Data Driven Marketing Technology Solutions that Save You Time
Sell More Online
Optimize your website, email marketing, and campaigns to capture more leads and increase lifetime customer value.
Win Back Time
Everything we do is focused on taking work off your plate to free up valuable time.
Hands-Off Data & Tech
Leverage analytics to scale your business and avoid maddening patchwork problems with end-to-end integrated solutions.
Testimonials
What Our Customers Say
"After assuming ownership of a previously established business, I inherited the previously contracted web developer who subsequently held our website and email domain hostage for an arbitrary fee, which I ended up paying off. In addition to the financial expense, I was in need of a new web developer who I could trust and who could also customize and host our website. Through word of mouth, I called Jim, who assured me that my situation was somewhat common in the industry.
He also assured me that he would "right the wrong" that had transpired. He had multiple conversations with me to ensure that I could most effectively manage my website situation. The Digital Navigator made it so easy for me to move my website to their platform and also make the needed updates that I desired. Our business requires the strict regulations around the privacy of our client's information. The Digital Navigator helped us source the right privacy technology but also implement technology into the website solution that they still managed for us. Most importantly, Jim and Pol have earned my trust! "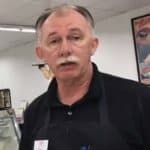 Gary Hirsch
~ Owner, Hirsch's Speciality Meats
"We have been in business since 1992 and have tried every type of marketing medium. Jim's team was referred to me from another business colleague that ranted and raved about what his team was doing for him.
What I most appreciate about Jim's team is their willingness to understand our business and knowing that his team is persistently caring for our customers online."
Jennifer Gilchrist
~ Owner, Soul Success Unleashed
Brian Appleton
~ Host & CEO Insurance Agent Summit
"Pol has taken our email open rates to new peaks and has helped our revenue and profits grow. If Pol says he is going to get it done, it will get done and on time. I really don't know what we would do without him"
Elysia Hartzell Achieves Break Out Success, Certifying Dozens in Her Own Self-Improvement Modality & Generating Over $64,500!
Elysia was thinking about pulling the plug on her business before she made one simple move that would take her success to game-changing new heights. The Digital Navigator team helped put systems in place for Elysia to move forward at a steady pace. She no longer frets about the complexities of digital marketing and technology, because she has a trusted partner. Her greatest success was from one campaign that brought in 43 new students, none of which she knew before, and over $64,500 in sales.
Read Case Study
How a Life Coach Successfully Launched a Digital Certification Program, Generating $46,364 From A Small $935 Ad Budget!
Samantha Berry added a new service offering to her online coaching and digital product publishing business. Samantha went from a mere idea to a campaign that put close to $50,000 in her pocket and set her business up for the next level of growth and development. You'll discover techniques you may use to create business growth in your business too.
Read Case Study
How Lori Williams Transformed Multiple Years of Hard Knocks to Scoring a $155,000 2-Week Facebook Launch!
Lori Williams, owner, and Director of Intuitive Specialists, teaches the military-style of Controlled Remote Viewing. Her story is filled with many ups and downs and dead ends but came to work with The Digital Navigator and things changed for her. In July 2019, Lori launched the Practical Remote Viewing Online Course and brought in 688 new leads and $155,355. And the best part? She did it all with no more than $1,050 in Facebook Ad spend.
Read Case Study
Schedule a Consultation Today
Schedule a consultation with one of The Digital Navigator leaders to learn about our ability to create and design your websites and membership sites. Our team of experts is excited to get to know you and work with your team.
Our team of experts is excited to get to know you and work with your team