Want a Hands-Off Solution to a High-Performing WordPress Website That Grows Your Business Faster?
Finally Kiss Your Frustrations with Digital Marketing Technology and Webmaster Issues Goodbye and Effortlessly Optimize Your Website's Performance, Traffic, Leads & Sales Conversions
Want a Beautiful WordPress Website Styled, Built & Managed For You That Actually Grows Your Business Faster?
Finally Have a WP Site You Can Be Proud of, Increases Rankings and Optimizes Traffic, Leads and Sales Conversions With Our Complete Done-for-You Service
Discover The Digital Navigator's Perfectly-Fused Done-For-You Solution of Smart Managed Services and an Elegant & Optimized Website.
Our service includes:
Efficiently Converting More Visitors to Warm Leads & Paying Customers
Automatically Generating Sales While You Sleep and Remaining Hands-Off
Installing Data-Driven Tracking Tools to Measure Performance
Quickly Scaling Up Your Site's Page Rankings and Organic Traffic
Accurately Diagnosing the Current Health of Your Website & Web Presence
Clearly Mapping Out A Strategic Website Transformation & Growth Plan
If Your Website's Not Making You Money While You Sleep, You're Not Alone…
Most websites are either practically useless, or worse, they actually damage the reputation of the businesses and professionals they promote.
Slow load times, data theft & hacking, viruses, broken links, poor rankings, confusing navigation, out-dated look-and-feel, ameatur copy and content, non-functional apps, high bounce rates and low conversion rates…all this does more harm than good when people and bots visit your site.
And when part-time webmasters, traditional web design agencies and cookie-cutter-platforms (i.e. Squarespace, Wix, Hostgator, etc.) fail you, most are left frustrated, with an underperforming website.
If Your Website's Not Making You Money While You Sleep, You're Not Alone…
WP Managed Performance Services
If you have a website you like but need managed site performance help to optimize your site's performance – faster load time, debugging, eliminate viruses, better protection, keep plugins up-to-date, maximum functionality, etc. – we've got the perfect solution for you here!
WP Website Design Add-on
If you need a new website or want a website makeover in addition to the above services, read on because we've got the perfect solution for you too!
"Pol has taken our email open rates to new peaks and has helped our revenue and profits grow. If Pol says he is going to get it done, it will get done and on time. I really don't know what we would do without him"
Now there's real help to all of the above issues!
The Digital Navigator helps businesses accomplish all of the above by making-over, building, managing, and optimizing semi-customized websites that YOU own!
Imagine having a complete all-in-one website design, performance management and strategy consulting solution.
Most business owners are surprised to find out that the majority of visitors leave their website before even seeing it. A 2018 Google Research study showed that 53% of mobile users leave a site that takes longer than three seconds to load!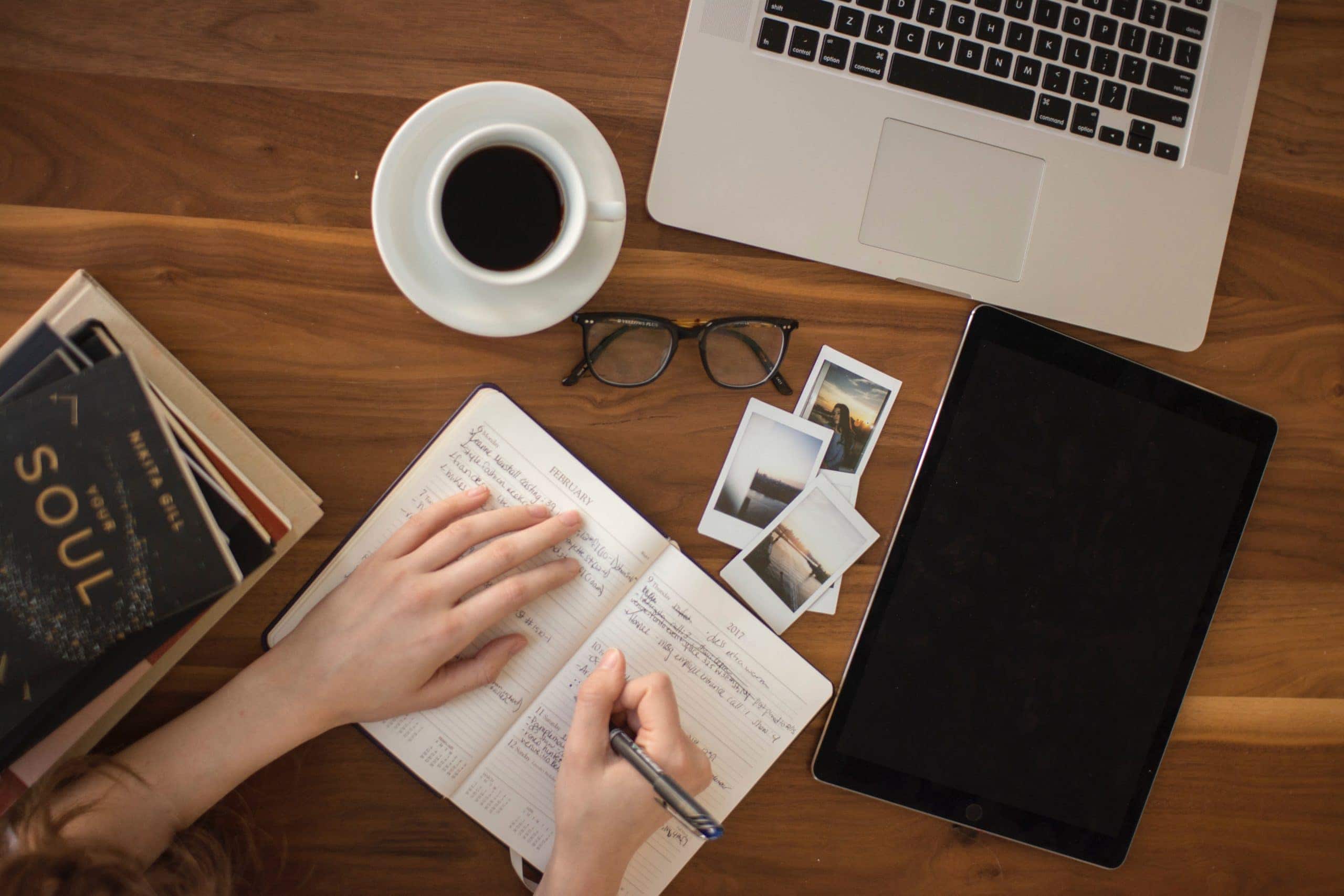 Speed and robot-friendly code is a top ranking factor on search engines.
What happens behind the hood can be the difference between utter-frustration and a thriving business.
Perhaps, the 'secret sauce' behind our bottom-line approach stems from the fact that The Digital Navigator founder and president, Pol Cousineau, is a licensed CPA Auditor (Quebec, Canada). In fact, he spent years with Ernst & Young before becoming a digital marketing expert.
That means the TDN team always thinks about marketing through the lens of building a better business, that actually gains an enhanced valuation through our efforts. It also means that our approach is driven by data and analytics, not just the whims of the latest hair-brained marketing tactics.
Pinch Yourself…
…Because for the valued clients of TDN, all this is not merely a dream, it's a reality!
Capable webmasters and those who get a headache just thinking about updating a plugin have found a dependable and expert web partner with the TDN team.
Crystal clear launch plan
"I'm a marketer and business strategist, yet I struggle with my own stuff because I'm just too close to it. Before working with Pol I was swimming in circles with a new launch. I now have a crystal clear plan."
TDN's Secret Sauce
First off, we're a digital marketing and website development agency, bottom-line.
But what makes us different from every other agency out there is we don't just have website design and faster load times with our clients. We have strategic business growth conversations.
You see, we know that when we start by addressing your business goals…lead and sales pipeline…online reputation…Google & Bing rankings, and other key levers, the site management efforts become highly productive and lead to overall business growth.
Perhaps, the 'secret sauce' behind our bottom-line approach stems from the fact that The Digital Navigator founder and president, Pol Cousineau, is a licensed CPA Auditor (Quebec, Canada). In fact, he spent years with Ernst & Young before becoming a digital marketing expert.
Cousineau's partnership with Jim Traister – founder and president of HospitalityFan – gives our team a head-and-shoulders advantage over the competition. Jim brings expertise in converting more sales and conversions through online reputation management and third-party reviews.
Fully Automated Sales Machine
All this means the TDN team always thinks about marketing through the lens of building a better business and reputation, that actually gains an enhanced valuation through our efforts. It also means that our approach to website development is driven by data and analytics, not just the whims of the latest site plugins, SEO updates or hair-brained marketing tactics.
The web development, SEO and digital marketing experts of TDN partner with our clients to design, build, manage and optimize websites that operate using smart technology and proven sales conversion strategy, transforming your 'online business card' into a fully automated lead and sales machine!
We also set you free from endless noise of new shiny-object plugins that only slow down or shut down your website, oftentimes resulting in a sharp decrease in your sales or drastic rise in online advertising costs.
Plus, it gets even better…our entire approach is focused on taking work off your plate and saving time for you and your team.
Not Sure Which Option is Best For You?
Schedule a Complementary Strategy Session! Whether you have questions about your existing website, want a new website presence, or the overall best path for generating sales through your website, this free consultation can help you gain the clarity you need to reach your goals!
"Since working with Pol, the volume of customers we serve on a weekly basis has already doubled and working on tripling. With automation of our systems, we now have space for infinite growth"
TDN's Website Design & Hosting Services Are Perfect for Industries, including:
Other Professional Services
For the digital entrepreneurs, we understand your special needs if you offer :
We also specialize with In-Home Services:
Leverage More for Less
You see, the untold truth of building a successful WP website that actually grows your business is that it takes multiple disciplines to achieve. That's why, in order to win in today's website development, management and digital marketing requires the expertise of a professional basketball starting line-up.
You honestly need a Web Developer, Marketing Strategist, a Graphic Designer, and an SEO Specialist working seamlessly together to grow your traffic and generate leads and sales on an optimally performing website.
That's because the internet has become so complicated and ruthless, while evolving at an increasingly rapid pace. Falling short in any one of multiple areas could be the weak link holding you back.
Here's some common mistakes clients have made before choosing TDN:
Web pages load 1 second slower than a competitor's, causing them to lose the ranking battle in search and map listings, giving the lion's share of leads and customers away
Website attacked by a hacker and stole customers' critical information, destroying their website and business reputation – did you know the average small business site experiences 44 attacks per day according to a study of 6 million websites in the fourth quarter of 2017 conducted by SiteLock
Used an obscure coding header "h1" twice or none at all on a page which gave a costly penalty when people searched on Google, Bing or Yahoo
Missed one of hundreds of website updates per year, or clicked on an update too early, which broke a key functionality of their subsite, such as the lead capture form, navigation menu, directions to the business and even the checkout system
Saw a sharp rise in their digital advertising costs to Facebook, Google, or LinkedIn because of a page that loads a second slower, improper data tracking, reporting, and an unsecured website – websites using HTTP or expired certificates often triggers an alarm that displays a security warning to your visitors
A trusted and hobbyist developer closed shop and went 'unreachable' when the client needed a critical update, forcing them to spend thousands of dollars with a consultant to fix
Hiring someone to build out and manage a high-performing website ranges from $500 to $2,000 a month. Two grand a month is a little steep for most solo-preneurs and small businesses.
That's why more business owners are flocking to TDN!
Our services work so well for smaller businesses for this precise reason. They get to leverage all that expertise and talent for less than the price of hiring just one of these professionals full-time.
"Pol has helped to streamline our operations in a way that made sense for us. TDN has easily saved us 5-10 hours a week. Simply put, Pol is a maverick when it comes to understanding the mechanics of your business."
A Website Team That Has It All
Pol and Jim have organized the entire TDN team of web experts to offer the perfect website building and management service that transforms sluggish and dead, 'online business cards' into fully functioning websites that are…
Highly intuitive to users & search engine bots
We use Google Guidelines and perform an SEO checklist when building websites to optimize the code for the search engines while enabling functionalities designed for the human experience to convert more customers.
Better ranking
We use the fastest server infrastructure from the Google Cloud Platform and remove broken codes which are top search engine ranking factors.
Fastest loading & light code
Our clients' websites are powered by the bleeding-edge Google Cloud next-generation compute-optimized virtual machines (C2) and the latest PHP 7.4 code which can handle 250%+ requests compared to older versions.

Safe and secure for users
All sites come with security certificates and are upgraded to the HTTPS protocol to protect users from data being intercepted by malicious 3rd parties. We do a manual review to avoid HTTP/HTTPS mixed-content errors that can leave loopholes for attackers.
Locked and protected from bugs, viruses, hacks, data-theft & crashes
Sites are protected by server-side firewalls, free malware/virus removal, regular updates, real-time 24/7 monitoring and daily backups.
Designed to promote a positive online presence and reputation
No one likes waiting. By providing a best-of-class experience to your website visitors, they are in a better mood and have a favorable emotional state which is an important buying factor according to The Science of Selling by David Hoffeld.
TDN WordPress Managed Performance Services
Step 1: Choose your WP website managed performance service plan.
Site Hosting [?]

A web hosting service is a type of Internet hosting service that allows individuals and organizations to make their website accessible via the World Wide Web.
Regular theme & plugin updates [?]

There are constant new updates to your website plugins and in order for you to be ranked the highest and not charged extra for ads, you want your theme and plugins to be regularly updated...otherwise you face losing sales and increase ad costs.
Speed optimization [?]

Slow loading sites get lower rankings, deindexed, high bounce rates, higher ad cost, and less visits. We will ensure you site runs ultra-fast, stays light-weight, and friendly to bots and visitors
Premium performance plugins [?]

When combining multiple performance optimization tools you must be extra careful to compatibility and conflicts to get the best performance. We used tried and true software and codes to: compress your images, apply caching layers, minimize redirects, load your DNS "web address" quickly, deactivate bulky codes, load media files outside of your server to reduce load, distribute CSS and javascripts with a Content Delivery Network (CDN), remove unused WordPress codes and features...
24/7 uptime monitoring [?]

Stop dealing with site crashes and downtime, which hurts your reputation and trust that visitors have in your site and causes you to lose sales and rankings. Our hosting and services ensure your site is up and running optimally, 24/7 with 99.99% uptime and checks performed every 2 minutes
Daily cloud backups [?]

Never lose critical site data again! Our cloud backup service means all your website data is safely and securely stored in the cloud so it's never lost or stolen.
Server firewall protection [?]

Our system is designed to prevent unauthorized access to or from private networks. By using a server-side firewall instead of a WordPress hosted firewall such as the WordFence plugin which slows down your website, the server does all the lifting which keeps your website ultra-fast and safe.
Best in class premium lead capture form [?]

Free form plugins such as Contact Form 7 are slower and don't save a copy of the forms submitted which can result in a lost prospect or client if you miss or delete an email by accident. We'll configure our premium license of GravityForms and create up to 2 forms on your site. You can use your development tickets to have us create additional forms for you.
Malware removal [?]

Keep your site, data, and business protected in the 'Fort Knox' of the World Wide Web! Our service prevents, scans and removes viruses, trojans, spyware, ransomware and other hacker tools from penetrating your site and data
Content Delivery Network (CDN) [?]

We use 2 layers in our content distribution network that is a geographically distributed network of proxy servers and their data centers. Our goal is to provide high availability and high performance by distributing the service spatially relative to end-users and using an optimal solution for delivery of Javascript/CSS files and media files which have differing requirements.
Image Optimization and Compression [?]

We ensure web images are optimized as high-quality images in the correct format while keeping the smallest possible size through compression. This improves your site speed which results in higher search ranking, which means more traffic, leads and sales! It also uses less data which is highly beneficial to your mobile users!
Google Analytics integration [?]

We will set up Google Analytics to your site and configure key goals for professional tracking, performance analysis, and optimization.
Google Search Console integration [?]

We connect your website to Google's Search Webmasters Tool for Google "crawler" robots to find your pages more easily and rank you in the search engine. We monitor alerts and respond to them which ensures you don't get pointless penalties.
Online Payment Integration & Management [?]

Websites with eCommerce and payment functionalities require special attention to ensure a lean database, which affect loading speed and user experience, and functionalities to maximize their sales. Whether you need support for your ecommerce website, want to present instant upsell offers, a slick checkout experience, or a simple no-brainer payment solution we can help. We specialize in Stripe, WooCommerce and EasyDigital Downloads.
Premium Pop-Up and Ad Banner Software [?]

Converting website visitors into customers and clients requires perfectly timed offers. With this technology we will help you create info bars, holiday promo announcements, collect leads and drive sales.
2 Monthly Development Request Tickets [?]

We will provide up to 2 tasks that fit in a 30 minute time-frame per month, at your request. These may include creating a new page on your site, adding a form or payment function to a page, integrating lead capture forms for lead-generation, adding a pop-up or exit-intent popup, assisting with image replacement, editing content on your site, etc.
Emergency Support [?]

Let's face it, we've all experienced a computer glitch that has stirred a moment of panic or extreme anxiety. That gets amplified times ten when it affects your business and livelihood. If you encounter an emergency situation you can reach us through a direct phone line, SMS Text Message or live chat and we'll do our best to resolve this asap regardless of our business hours.
Social Proof Software Integration [?]

This software displays testimonials, reviews, number of leads collected, and/or related elements which build trust for visitors
Online Payment Membership/Course Plugins [?]

Recommended for sites that include online payment AND membership/course functionalities. You may pick e-commerce or membership course payment functionality. The Executive Plan gives you the ability to split the two sites and have both.
Quarterly White-Gloves Image Optimization and Compression Service [?]

Each of your website images are manually processed quarterly by our team of experts with a fine-tooth comb to ensure they are of the optimal dimension, size and resolution. This slight performance boost gives you the edge on your competitors by reducing your digital advertising costs and contributing to higher search ranking.
Priority Support [?]

You get first priority for scheduled meetings and emergencies over lower plan customers
Business Accelerator Plan
Not sure which plan best aligns with your growth goals? Then schedule a complimentary consultation with us.
Steps of the website design process:
Step 2: Next, you may choose to add-on our website design service, if you need a site makeover or new website.
1. Pick your website style
Choose a website template design and we'll make design and functionality customizations from there to personalize the site to align with your goals and objectives.
2. Select branding swatch
We will design and present 3 branding swatches, which offer different professional color schemes and layout designs to ensure your website reflects your brand and business.
3. Approve Home Page
a look at your gorgeous new website Homepage and we'll make any tweaks you request. When you're 100% confident to run with it, we'll move on.
4. Approve All Pages
Pricing includes up to 10 pages and 2 rounds of revisions. Once you have reviewed and we have revised all the pages on the site, we're done.
5. Launch Your New Website!
We'll then publish your site and start the on-going work of management and optimization with the Managed Performance Services.
"Just a note to say how grateful I am to have the folks at The Digital Navigator on my team!!! It is such a relief to be able to create and then pass my things on to such capable and responsive professionals. You all work so hard on my behalf."
Frequently Asked Questions
If I have questions about the above, what should I do?
Simply schedule a free Strategy Session! There's no obligation, just free help and advice, so Book Your Strategy Session here (form with name, phone, and company name, etc.)
if I just need the Managed Performance services but not a new website?
You do not have to purchase a website design if you already have a site that you want to get Managed Performance service for. Most of our clients see their website load 50 to 80% faster on average when moving over to our performance service and feel peace of mind knowing that their website is secure.
What if I own a different type of business than is listed above and still need your services? Can you work with me?
Yes! We offer these services to a broad spectrum of businesses. If you have a website and need help, we've got you covered!
How much do I need to be involved in this process?
For an existing website migration you'll only need to provide a few access details and we'll take it from there. The process is truly painless!
Where are you located?
We are a U.S. based company.
Can I see an example of some of the work you have done?
Absolutely!
My current webmaster or service provider has locked me out of my own website, can you help?
We've helped numerous clients in a similar situation. Please schedule a call so that we can evaluate your options. In many instances we can rebuild your existing site or create a new design altogether if you are interested. We recommend that you reach out to us prior to taking any additional action with your existing supplier.
Can you configure my website to process payments?
Yes! This service is included in the Business Accelerator or Executive Plan. We'll guide you through the process of signing up for a payment processing service and we'll configure the required software on your website to meet your specifications. The software license fee is already included in your plan.
Do you help manage complex membership or course websites?
Yes! The Business Accelerator or Executive Plan includes support and performance improvements for your membership or course website. If the website also accepts payments then you'll want to select the Executive Plan which combines this service with eCommerce / online payment support.
We also manage content updates such as adding regular membership resources or new courses for several of our clients which saves them and their team countless hours every month. If you are interested in this, please schedule a consultation so we can better understand your needs.
How do I reach your support team?
You can reach us through your preferred communication channel. As part of your onboarding we'll share multiple ways for you to reach our support team: live chat, SMS text message, email and phone for emergencies. We'll also work directly with your team to take as much off your plate as possible.