Want to Build a Profitable Online Sales System?
How independent small business owners, financial consulting professionals, and digital product businesses…
…Cut time, expenses and headaches to finally generate predictable leads and sales.
Discover How You May Partner With the Digital Marketing Experts of The Digital Navigator to…
Map Out A Clear Strategic Growth Plan
Attract More Targeted Leads
Convert More Prospects to Paying Customers & Clients
Grow Your Sales & Profits One Quarter At A Time
Optimize Measurable Results With Transparent Data-Driven Tracking Tools
"Jim's agency is the only one that we have consistently worked with and gone back to since opening our first business nine years ago.
As we have opened five other businesses, I have always gone to Jim's because of his integrity and ability to take so much off our plate."
Martin Doan
~ Multi-unit Business Owner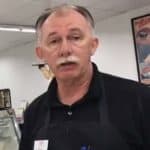 "We have been in business since 1992 and have tried every type of marketing medium. Jim's team was referred to me from another business colleague that ranted and raved about what his team was doing for him.
What I most appreciate about Jim's team is their willingness to understand our business and knowing that his team is persistently caring for our customers online."
Gary Hirsch
~ Owner, Hirsch's Speciality Meats
"I am awed at how quickly and smoothly you are handling everything I throw at you, especially since it's the first time you've encountered most of these tasks.
You guys really did your homework preparing to take the reins."
Rick Ackerman
~ Editor, Rick's Picks
We're helping professionals, digital product/course creators, and food service businesses accomplish all of the above by building, launching, and optimizing sales systems!
Imagine having a top-to-bottom sales funnel that attracted cold, targeted leads into your pipeline and converted them into happy customers day-after-day through automated systems that the expert TDN team manages for you – leaving you hands and headache-free while generating more sales and profits!
You can stop dreaming now because The Digital Navigator's (TDNs) Sales System Program makes the generation of endless leads and sales a reality.
"Since working with Pol, the volume of customers we serve on a weekly basis has already doubled and working on tripling. With automation of our systems, we now have space for infinite growth"
First off, we're a digital marketing agency, bottom-line.
But what makes us different from every other agency out there is we don't just have marketing conversations with our clients. We have strategic business growth conversations.
You see, we know that when we start by addressing your business goals…lead and sales pipeline…lifetime value of customers…client retention…business profitability, and other key levers, the marketing efforts become highly productive and lead to overall business and profit growth, month-over-month.
Perhaps, the 'secret sauce' behind our bottom-line approach stems from the fact that The Digital Navigator founder and president, Pol Cousineau, is a licensed CPA Auditor (Quebec, Canada). In fact, he spent years with Ernst & Young before becoming a digital marketing expert.
That means the TDN team always thinks about marketing through the lens of building a better business, that actually gains an enhanced valuation through our efforts. It also means that our approach is driven by data and analytics, not just the whims of the latest hair-brained marketing tactics.
Crystal clear launch plan
"I'm a marketer and business strategist, yet I struggle with my own stuff because I'm just too close to it. Before working with Pol I was swimming in circles with a new launch. I now have a crystal clear plan."
Let's face it, every business owner and professional works to generate more new leads and sales via social media, SEO and online marketing strategies. Unfortunately, many struggle to launch and execute profitable sales systems and marketing campaigns without spending too much time, money, and energy.
You called, we answered!
We grew tired of witnessing marketing and technology companies…
Sell pipe dreams without having any data to back it up
Offer half-baked solutions – marketing strategy without tech and marketing tech without proven strategy
Focus too much on the early sale which results in lower lifetime customer value
Hold people hostage with unethical contracts
That's where TDN comes to the rescue! The digital marketing experts of TDN partner with our clients to design, build, and launch sales systems that become automated and predictable profit-generating machines.
In other words, we work within your budget to generate leads and sales profitably and predictably while eliminating the headaches of complicated tech. We bridge the gaping industry gap of smart tech AND marketing strategy for profitable sales system creation.
We also set you free from endless noise of new shiny-object marketing schemes that only work in vacuums and aren't proven across many industries, business types, budget levels, and time.
Oh, and our contracts are simple, ethical and fair!
Who We Help
TDN's Sales System services are an ideal fit for solo-preneurs and small businesses offering professional services, including…
CPAs and Financial Consulting Professionals
Digital Product Creators, Coaches, and Consultants
Restaurant & Food Service Businesses
Leverage More for Less
You see, modern marketing for virtually ALL businesses requires the expertise of a professional basketball starting line-up. You need a Marketing Strategist, a Copywriter, a Project Manager, a Social Media & Paid Traffic Manager, SEO Specialist, a Web Developer, and Graphic Designer on your team to execute on just about every digital marketing task…if you want it done well!
Solo-preneurs and small businesses simply can't compete head-to-head with mid-sized and large companies with $100k/month marketing budgets and a full in-house team. Our services work so well for smaller businesses for this precise reason. They get to leverage all that expertise and talent for less than the price of hiring just one of these professionals full-time.
"Pol has helped to streamline our operations in a way that made sense for us. TDN has easily saved us 5-10 hours a week.
Simply put, Pol is a maverick when it comes to understanding the mechanics of your business."
Sales Systems in 90-Day Sprints
After working with dozens of companies internationally for several years, we've found that working in 90-day increments is the most effective way to strategically grow sales and profits.
You'll appreciate our sound and steady strategic planning approach to mapping out and implementing marketing campaigns, which eliminates the sporadic and sometimes counterproductive manner in which entrepreneurs commonly plan and execute their marketing activities.
Just as championship teams win seasons one play at a time, the TDN team helps small businesses and professionals move the ball steadily towards the goal, one smart play at a time.
As we all know, the only way to eat elephant-sized goals is one bite at a time. We've found that 90-day sprints are the perfect, digestible bite towards the attainment of ultimate business growth and profitability goals.
This time-frame also works well for campaign analysis. While many marketing companies string you along for a year or longer, promising it will all work some time in the horizon, we stop and analyze results before moving on.
"Just a note to say how grateful I am to have the folks at The Digital Navigator on my team!!! It is such a relief to be able to create and then pass my things on to such capable and responsive professionals. You all work so hard on my behalf."
Anatomy of TDN Sales System Program
We want to help you build a predictably profitable automated digital Sales System that's focused on one key profit-center, product, program, or service you offer.
This Sales System will capture highly targeted leads, indoctrinate them in the unique selling proposition of your business, and convert them into new customers. A true profit-generating machine.
Over the course of 12 weeks you'll work with our expert team of copywriters, developers, automation specialists and digital marketing strategies to launch your Predictable Sales Funnel.
We help you design, build, launch, and optimize Sales Systems that include:
Lead Magnets
Free, valuable offers that are designed to attract leads to consume your product and/or services to build sales.
Irresistible Offer
Designed to convert the maximum number of leads to customers/clients using proven tactics
Ad Campaigns
We create, manage, and optimize campaigns on your behalf to target your most ideal prospects, in an effort to persuade them to take action at the least cost possible. PPC & paid traffic sources currently include Facebook, LinkedIn, and Google
Website SEO & Optimization
It's amazing how many clients come to use with 'sick' websites that are in desperate need of resuscitation. Our team diagnosis website issues, restores speed and functionality, and optimizes with structure, semi-custom template design, hosting, SEO and content creation.
Web Pages & Assets
Our team of experts will design, build, and manage the sales page, lead capture form, social media integrations, and other digital assets needed to funnel traffic
Email Series
The TDN team will build, integrate, publish, and manage your email campaigns
Messaging & Copywriting
We have proven email, landing page, ad, and other templates with content and sales copy that's proven to convert across multiple businesses and years of use. You can utilize our templates and customize with your offer or we can handle all the copywriting needed to communicate your irresistible offers
Webinar, Video Training & Virtual Conferencing Service
We're experts at building webinar and virtual conference sales systems, including the campaign strategy, setup, copywriting, ad campaigns and more. Our team has helped many digital product businesses achieve extraordinary results
Data Tracking & Analytics Integration Tools
So we can clearly see precisely what's working, what's not, and what we can do to optimize results
All these elements are spun into a clear, step-by-step, lead and sales pipeline that will generate sales and profits and grow your business faster, easier, and more affordable than ever before!
Not Sure Which Option is Best For You?
Schedule a Complementary Strategy Session! Whether you have questions about the Sales System Program levels, a core challenge you're faced with, wondering if we can help you in your particular niche & business type, or the overall best path for growing your business, this free consultation can help you gain the clarity you need to reach your goals!
As you can see, the pricing for all you get is among the lowest in the industry when you compare apples to apples!
Since TDN team is confident in our marketing and campaign results, we feel confident in taking more of a partnership approach to working with clients.
This partnership approach means we're willing to cut our upfront fees if you're willing to pay a nominal 10% performance commission on the revenue generated from campaigns we produce for you. This should give you peace of mind knowing that as partners, we're just as motivated as you are to deliver stellar campaign results!
Also, note that all plans include a 3-month minimum for the first 3 months. After the first 3 months you may choose to pay month-to-month and cancel at any time.
Included in Every Package:
Ad Development & Management – To support your business objectives. This includes copywriting. For Facebook, Google and LinkedIn platforms.
Analytics Setup – So that we can provide ongoing performance metrics to you.
Deployment of Fully Integrated Website Pages – To maximize every objective
Automation Deployment – To save you time now and forever
Final Copy Review – If you choose a package in which 100% original copywriting by our team is NOT included, then you are responsible for this.
However, once you've completed the work, we'll polish what you've completed to ensure it's well optimized for maximum conversions. That's what partners do!
Final Campaign Review – Once we've built out your campaign, we want your final stamp of approval before launch.
Not Included:
Production Content (Video, Audio and any handouts)
Logo, graphic creation, stock images
Copywriting (Except for Ads which we will write — Titanium Plan may include some writing based on client requirements)
Advertising budget
"Pol has taken our email open rates to new peaks and has helped our revenue and profits grow. If Pol says he is going to get it done, it will get done and on time. I really don't know what we would do without him"
Powerful Leverage At A Discount
To hire a team of experts to work full-time in your business that could accomplish the goal of building successful Sales Systems, you'd need 4 – 6 individuals and would spend $22,919 a month – on the very low end. Now you can get real digital marketing results and leverage the power of the TDN team of experts for a very reasonable cost.
For less than the cost of hiring just one marketing expert – who specializes in one of the many disciplines required to build top-to-bottom campaigns – you can have the TDN team as your strong marketing arm! You get to leverage our senior marketing strategists, SEO specialist, web developer, direct response and content copywriter, PPC and social media manager, and more!
Not sure which plan best aligns with your growth goals? Then schedule a complimentary consultation with us.
Let's Take This Journey to the Top!
Many business owners will continue losing money, time, and suffering endless headaches trying to figure out the complex horizon of digital marketing.
To cut through the fluff. You need a Digital Marketing PARTNER!
TDN can help you navigate strategic growth with total transparency and excellence, without the headaches and without wasting your precious time and money.
What you need is to partner with The Digital Navigator team today!
Frequently Asked Questions
If I have questions about the above, what should I do?
I don't think I need this particular program, but I would like to work with you. How else can you help me?
Your website should be the hub for your online sales and marketing efforts. We provide a managed website service and tune-up to help you drive sales.
Click here to find out more.
I have a developer on my team and would like to keep working with them. Can you work with them?
Yes, we find that many times some owners have a family member/biz partner that has been doing all the digital development up to this point and just need our expertise to take their business to the next level. Bottomline, we do work with internal team members of our clients daily.
How do you measure the success of a Sales System?
Right from our first meeting, we discuss the key objectives of your business and agree upon the key metrics that we will be providing you on an ongoing basis. All of our metrics are centered around optimizing the path of meeting your objectives. Almost, always the metrics are centered around driving sales. We firmly believe that marketing shouldn't be a black box which is why we use a data-driven approach to guide our campaigns.
I have a real unique business and although the above programs are interesting, I am not sure it could work for me?
That is a valid concern because no business is cookie-cutter! We recognize that, which is why we recommend you take advantage of our free Strategy Session! There's no obligation, just free help and advice, so Book Your Strategy Session here (form with name, phone, and company name, etc.)
How much do I need to be involved in this process?
You will be expected to share and answer questions about your business objectives with us, approve budgets, approve draft(s), and sometimes provide content. Know you are hiring a team that expects to take as much off your plate as possible and deliver success based on our previous client's experience.
Where are you located?
We are a U.S. based company.
Can I see an example of some of the work you have done?