Launch Your Predictable Sales Funnel!
A clear path to increasing the sales of your digital product, online training or coaching business while reducing the complexity of your systems and saving time.
A clear path to increasing the sales of your digital content, online training or coaching business while reducing the complexity of your systems and saving time.
Finally, You'll Have a Clockwork System for Capturing New Leads and Converting New Customers with Your Very Own…
FAST-SCALING PROFIT MACHINE
…While Kissing the Headaches of Online Technology & Marketing Goodbye
Selling digital products, online training and coaching services is a wonderful example of working smart.
You can scale your business by serving one to many, leverage your time by creating a product once that is sold in multiples and access broader markets with minimal investments.
But like most things in life, there is more to online business success than meets the eye. Did you know…
Nearly 73% of online consumers get frustrated with websites when content (e.g. offers, ads, promotions) appears that has nothing to do with their interests. (Janrain & Harris Interactive)
According to wordstream.com, the average online site visitor conversion rate is 2.35% while the top 25% of businesses convert 5.31% into customers?
This means that online businesses are doing a poor job at presenting relevant content, including their products and services, to prospective customers.
Yet if you can figure out what the top 25% already know, you too can build your dream business and dream lifestyle!
Problem is, most online content creators, coaches, and training business owners just don't have an answer when…
Their enrollment plummets online when their programs used to work offline
Sales flattened out when their marketing used to work so well
Open, Clickthrough, and Conversion rates decline, when they used to work so well
Their technology tools used to implement their marketing strategies become too complicated and confusing…driving them crazy
Their goal of growing their dream business and enjoying a winner's lifestyle are consumed by backend tech problems
Does any of this sound like YOU?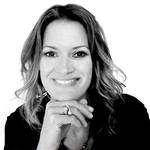 "I've been wanting better website data to make more strategic decisions in my online coaching business. Pol got us all set up and more. I wasn't expecting to also get clarity on how to improve my blog – but I did – a sweet bonus!"
Benay Dior, Managing Director of Universal Coaching Systems
It's Not Your Fault!
Online technology is constantly evolving, which means the marketing and sales systems used to build a business in this environment are too.
Most tech service providers don't get marketing and definitely don't get the digital product, online training and coaching niche.
And on the other side of the coin, most marketing coaches don't provide tech help.
This leaves you stuck with wrangling tons of complicated apps, plugins, software and platforms and confusing sales and marketing funnels…
…all while trying to focus on actually helping people and running your real business!
Don't you wish there was a simple way to unravel the confusion and complication and finally uncover the truth of what's going on at every step of your sales & marketing process?
And, wouldn't it be nice to have a simple and definitive marketing game-plan that shows you, step-by-step, what to do to grow your business fast?
At last, there IS a solution that bridges the gap between powerful technology and what's-working-now marketing strategies AND frees up your time and energy from wrangling all of it!
It all starts with this…
Introducing the…
PREDICTABLE SALES FUNNEL
You'll own a complete system for capturing leads and converting new customers for your product or service.
Over the course of 12 weeks you'll work with our expert team of copywriters, developers, automation specialists and digital marketing strategies to launch your Predictable Sales Funnel.
Every week you'll be guided through our proven funnel formula and you will have the option to have our team takes care of the technical setup so you can stop having nightmares about technology.
You won't be left alone spinning your wheels (saving you massive time while getting even better results) as the program includes 6 live and recorded Q&A Calls. You can submit your questions in advance and watch the recordings if you can't attend live.
By the end of the program you'll have a well-oiled machine for selling your digital product, online training or coaching services.
In this action driven program, you will have…
Lead Magnet
The secret to having more qualified prospects enter your sales system and lowering your advertising expenses is having the perfect free gift. If you have the wrong Lead Magnet you'll keep getting the wrong results – less subscribers, high ad spend, bad leads, price resistance and more profits.
We'll use a powerful process to determine what your best Lead Magnet is to eliminate low signups, high ad spend, price resistance, and bad leads, and generate more profits!
Perfect Offer
Most business owners have amazing products but package them in a way that creates leaks and roadblocks in the sales process – which is their invisible 'glass ceiling' holding them back.
Once we map you're your CVJ we'll then plan logical and powerful assets (Free Downloads, Trainings, etc.) that you'll use to move people from cold traffic to blazing-hot customers!
Funnel Pages
Like many, you may have a partial understanding of what needs to happen to go from traffic to sales, but want a helping hand to create and integrate all the funnel steps into a well-oiled automation to save time, frustration and lost sales from broken technology. 
Your visitors move from prospect to lead to customer through a frictionless repeatable process implemented by a team of world-class experts so you don't have to lift a finger.
Email Series
Generate sales through well-timed emails that balance value, a sales message and urgency in a way that doesn't shut down your new leads.
Using a mix of templates, training and edits from our in-house direct marketing copywriter you will have a series of sales email designed to move people from cold traffic to blazing-hot customers!
Ad Set
Bring in new blood and fresh prospects with Facebook™ ads that are designed to draw them in, keep your offer top of mind and ultimately open wallets.
Using our simple process you will craft a minimum of 3 Facebook™ Ads, which our copywriter will refine, to attract new leads and retarget them for closing the sale.
Scripts, Training & Templates
Avoid massive time drains from the blank page syndrome with a combination of scripts, training, and templates, while being accompanied by experts throughout the entire process — and yes, we also take care of implementing all the tech!
In addition to having a Predictable Sales Funnel installed in your business you'll have step-by-step implementation items, assets and strategies that you may replicate to promote future offerings.
"I'm a marketer and business strategist, yet I struggle with my own stuff because I'm just too close to it.  Before working with Pol I was swimming in circles with a new launch. I now have a crystal clear plan."
Ali Walter Founder of Lumentri
At the end of this 3-month hands on program you will walk away with a working Predictable Sales Funnel to increase your sales and profits from a product or service you offer. You will also have a recipe you may replicate to generate customers for your other offerings.
While you're probably ready to take me up on this offer, you may be quietly asking yourself…

"Who the heck is Pol and why is HE qualified to help me
grow my digital product, online training or coaching business?"
Well that's an easy one.
First off, I'm a licensed CPA Auditor, licensed in Quebec, Canada.
Secondly, as president of The Digital Navigator, I help many online content creators, coaches, and training business owners grow their businesses by 'fixing' their broken sales and marketing processes, mapping out what's-working-now marketing strategies and installing streamlined, automated backend technology that makes it all run like a well-oiled machine.
I specialize in the areas of digital funnels, automation development, copywriting, email marketing, online business, and training and membership sites. I served businesses across the globe, including Canada, the United States, England and Australia.
As a Certified Professional Account, I'm trained to audit business processes, identify risks and weak points and provide proven solutions that solve problems and optimize what's working.
In fact, according to the International Federation of Accountants (IFAC), CPAs are still the most trusted advisors on business and economic issues.
Independent research by the American Institute of Certified Public Accountants confirms business decision-makers and investors rank the CPA first as the most highly regarded and trusted business professionals, and second only to physicians among all professionals.
I leverage my expertise in business processes to combine the winning elements of our private client engagements to design repeatable formulas, such as the ones used in the Predictable Sales Funnel program.
You win, because I've put my digital marketing training into the framework of what I've learned as a CPA to help clients build and implement integrated marketing systems that grow their businesses.
Most importantly, I hold the firm conviction that online content creators, coaches, and training business owners heroically step up to improve the lives of others.
You deserve better than to be forever lost in the maze of complicated technology tools and confusing sales and marketing strategies.
That's why the PREDICTABLE SALES FUNNEL will help you finally…
Possess a sales system for bringing awareness to new prospects, capturing leads, and ring the cash register
Eliminate the complication and confusion that's stifling your growth by having a team of experts deploy and integrate all the technology for your Predictable Sales Funnel
Reach new markets and customers with your programs, trainings, digital products or coaching services to expand your business
"Just a note to say how grateful I am to have the folks at The Digital Navigator on my team!!! It is such a relief to be able to create and then pass my things on to such capable and responsive professionals. You all work so hard on my behalf."
Lori Williams – Director of Intuitive Specialists
Predictable Sales Funnel Investment…
Hiring a team to deploy a sales funnel easily sells for over $10,000 – $25,000 with funnel experts and it's well worth it, right?
After all, what's the value of growing your dream business where you get well paid, gives you more free time and lifestyle freedom?
Though it's worth it, not every business has this amount of cash flow on hand while others are willing to spend more time to work with a more conservative budget. There's no right or wrong!
This program requires a minimal investment and is more affordable than our done-for-you funnel services. When you apply we will meet to discuss your goals and how a funnel fits in your business strategy. Then, if it is a fit for both of us, we'll present you with 2 options:
(1) do-it-yourself with coaching calls, training videos and templates; or
(2) done-with-you in which my team will take care of all the technical setup of your funnel.
Click the button below to join me in rolling up your sleeves to launch your Predictable Sales Funnel!
"Pol has taken our email open rates to new peaks and has helped our revenue and profits grow. If Pol says he is going to get it done, it will get done and on time. I really don't know what we would do without him."
Brian Appleton Host & CEO Insurance Agent Summit
Frequently Asked Questions
How much of my time will this require and long is the program?
This is a 12-week long program. Every week we go through a specific step and we've included a couple extra weeks to allow for life's unpredictable events. We recommend setting aside 4 hours every week to work on your Predictable Sales Funnel. Some people may need less time while others may need extra time depending on your unique skill set. We're not going to pretend there isn't work involved, yet we know your business will thank you for it!
What are my responsibilities and what are The Digital Navigator's responsibilities?
We have 2 options for you to join the Predictable Sales Funnel program according to how much you want to get off your plate: Do It Yourself (DIY) or Done With You (DWY). We'll discuss these 2 options during your application call.
If you pick the Do It Yourself (DIY) route then you will be provided all of the materials and weekly guidance such as training videos, templates, worksheets, Divi and Elementor WordPress Page Templates for importing, and ActiveCampaign Email Automations for importing. You will be provided with general instructions on how to setup your Funnel and you will have opportunities to submit questions. Technical support or edits from our copywriter can be provided for an additional fee. We recommend that you are comfortable with technology or have a technical person on your team when using this option.
There will meet with our marketing strategist on a regular basis and receive video trainings throughout the 12-week program.
In the Done With You (DWY) program you will have access to all of the resources of the DIY program and our team will do all of the technical implementation. We'll setup your page templates, configure your product for sale, create automations in your email marketing system and integrate all the pieces. You will fill out the worksheets and provide the content (i.e. writing an email using our methodology, example, template and training video), and you will have opportunities to submit questions. Our direct response marketing copywriter will review and edit your content (i.e. emails, landing page, sales message) and we will handle 100% of the technology.
Will you be running Facebook TM Ads for me?
Yes, we will run and optimize your Facebook Ads for up to 4 weeks as part of this program and we will discuss your options if you wish us to optimize your ads long-term.
How long do I have access to the resources?
You will continue to have access to all the resources for the life of this program. If we discontinue the program you will get notified by email and will have a minimum of 1 month to download all the resources. The hands-on support for the Done With You (DWY) option is available throughout the 3-month period after which time we have ongoing development plans available to support your business.
What software and tools do I need?
Many of you will already have most of the tools you need  for your Predictable Sales Funnel. If you are missing some of the tools we provide most software, hosting and maintenance at competitive prices. Here is a list of tools you may need (we can't guarantee the completeness of this list as it depends on your business setup):
Page Builder Service such as

WordPress with Divi, Elementor, Beaver Builder or Thrive Architect
Dedicated page builder platform like LeadPages, ClickFunnels, etc.

Checkout and Payment Processor such as

WooCommerce for WordPress
Dedicated checkout platform like SamCart, ThriveCart, etc.
If using Paypal without a checkout tool then it may be necessary to use Zapier to connect your customers to your email marketing system

Email Marketing system with tagging capabilities such as

ActiveCampaign (preferred)
Infusionsoft, Ontraport, Drip
If you use MailChimp, Aweber or a similar tool we can help you migrate in a more advanced platform

Deadline Funnels
Zapier may be necessary to integrate different pieces of your technology stack
I don't get along with technology, will this work for me?
Yes, if you select the Done With You (DWY) option then our team will take care of implementing 100% of the technology. We also offer some ongoing development and maintenance plan to support your business and maximise your return on your technology investment once the Predictable Sales Funnel program is complete.
Is my product or service right for this?
We recommend that your Predictable Sales Funnel be build around an existing product or service for which you have generated sales, online or offline. This confirms that there is an actual market need for what you offer which minimizes your risk.
This is perfect for offers below the $1k mark, after any fast-action discounts or other credits. For higher priced offers the goal of the Predictable Sales Funnel will be to get qualified leads in a sales call in which you will work your magic to close the deal.
We specialize in working with businesses that sell digital products, online training, memberships and subscriptions, coaching services, group programs, online and offline workshops, virtual events and summits, information products, masterminds and courses.
During your application call we will discuss your product or service to validate it is a good fit.
Do you guarantee I will make money and become rich?
The FTC prohibits me from making such claims. Each business is unique and ultimately you are responsible for your business and you should consult with financial, legal and other professionals when making business decisions. We can't guarantee that this program will generate income for your specific business and it is possible it will result in losses. Please read our full earnings disclaimer for more details.
Does this include fulfillment for my product or service?
As the subject matter expert you will be responsible for delivering the product or service sold through your Predictable Sales Funnel. After all, it would be really weird if your clients were to meet up with The Digital Navigator team to receive coaching or watch a training!
One of the steps during the program will be to create a "lead magnet" or ree offer to get prospects to subscribe to your email marketing system. We'll guide you through the entire process and when you are ready to have this asset created we can refer you to low cost options such as freelancers on Fiverr.
Is there any support calls and opportunities to ask questions?
Yes, you will be assigned a marketing strategist and we also have an easy system for you to submit questions throughout the 12-week program. This is included in both the Do It Yourself and Done With You options.
Ready to Launch Your Predictable Sales Funnel?