73 Point Double Your Sales Review
Meet with us to get a detailed growth score covering all 3 major factors to business growth and know the ideal way to double your sales
Schedule Your 73 Point Double Your Sales Review Here
Brian Appleton
"Pol has taken our email open rates to new peaks and has helped our revenue and profits grow. If Pol says he is going to get it done, it will get done and on time."
Calvin Witcher
"Pol has helped to streamline our operations in a way that made sense for us. TDN has easily saved us 5-10 hours a week. Simply put, Pol is a maverick when it comes to understanding the mechanics of your business."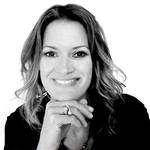 Benay Dior, Managing Director, Universal Coaching Systems
"I've been wanting better website data to make more strategic decisions in my online coaching business. Pol got us all set up and more. I wasn't expecting to also get clarity on how to improve my blog - but I did - a sweet bonus!"
Sherry Knight
"The Digital Navigator has taken a pigs' ear and made it into a silk purse as my mother would have said. Thank you to you and your team for making Profitable Presentations Done into something so worthwhile for our audience."
Ali Walter
"Pol really GETS the psychology of marketing in a practical way so your lead gen system is simple, successful and built around the highest level of value. Pol is also a gem of a human being, he has my highest recommendation! "
Elysia Hartzell
"I have been working with Pol and The Digital Navigator for about a year now, and not only does Pol and his team cover all of the technical parts of my business, from my website, to my email autoresponder, chatbots, pay links, and more, but Pol is also a marketing genius. "