Marketing Intensive
Having a clear path to increasing the sales of your digital content, product offering, training, or coaching business while reducing the complexity of your systems and saving time will help you grow your pipeline, have a full funnel marketing plan, and ultimately get time and money back as resources.
Intending to help businesses to become a fast-scaling profitable business, The Digital Navigator introduced the "Marketing Makeover Intensive" to help your business become a fast-scaling profitable business with full funnel marketing. We can help untangle any knots in your sales system, streamline your tech and build your definitive, personalized sales and marketing game-plan to be implemented over the next 12-18 months as you design your b2b marketing funnel.
Table of Contents
Below is a guided walkthrough of The Digital Navigator's insights into our Marketing Intensive and everything you should consider in a plan to scale your business. It's our goal to help clients grow as quickly as possible to obtain peace of mind as you are optimizing processes and integrations.
A few of the topics that we cover are:
Solidify Your Ideal Customer Avatar

In-Depth Asset Assessment
Customized Marketing Implementation Game-Plan
Map your Customer Value Journey

Great, Good, Needs Work Diagnostic
Solidify Your Ideal Customer Avatar
Map your Customer Value Journey

In-Depth Asset Assessment

Great, Good, Needs Work Diagnostic
Customized Marketing Implementation Game-Plan
If you have any questions about creating your full funnel marketing plan, read through our pages and/or talk to our professional staff today. We promise to put your needs first!
Solidify Your
Ideal Customer Avatar
Oftentimes, when businesses start marketing your organization out to the world, they focus so much on the marketing content and forget about the people who they are marketing to. It's just as, if not more important, to focus your marketing efforts on the people rather than just the content.
In the first step of building your full funnel marketing for a b2b marketing funnel is to determine who is your target customer. By doing so and creating a process, you will eliminate price resistance, client headaches, generate more profits, and be able to scale your business. You will need to clearly spell out who your ideal client is which you use in the future as inspiration for every blog post, podcast, video, sales presentation, or program you create.
When considering who your ideal customer is, you need to consider the different roles of professionals that you may be targeting, what are the business drivers for each of the roles, what pain points / challenges do they face in their day to day work, and what value add your product/service could bring to their lives. When considering all of those elements and then factoring them into your full funnel marketing plan, your business will be on a path of success.
Map your Customer Value
Journey
Most business owners can't see the huge gaps, leaks and roadblocks that exist in their current sales processes – which is their invisible 'glass ceiling' holding them back. By understanding your business processes to better identify areas of growth, you will understand what needs to be done in order to help your potential clients journey through your business / sales process.
It's a simple idea to follow – the more traffic, the more leads, the more clients/customers. However, in order to make that happen, a lot of work needs to be done. You need to create the path that your potential clients will follow as they begin to engage with your business. It is an art and a science to get those click-leads through a marketing funnel and emerge on the other side excited to buy. Having a clear plan will take you there. You must follow a map!
Are you interested in to learning how
to turn your website into a lead
and sales engine?
In-Depth Asset
Assessment
Every client that we speak to at The Digital Navigator says that they want to go from general traffic to sales and strategically determine future pipeline efforts. RIght now, you may have a partial understanding of what needs to happen to go from generating traffic to converting traffic to sales but you need clarity of what assets need to be put in place to move people through the marketing funnel.
Working with The Digital Navigator, we will help you assess what needs to be done to move clients from cold prospects to hot leads as quickly as the process will allow. You can't assess alone, you will always be more successful with a team of industry experts behind you.
Once you complete an assessment of your strategy, you will then pinpoint the game changing tool to help quickly and easily boost your profits. Whether that is an email marketing funnel, marketing funnel automation, affiliate marketing funnel, or whatever specific tool you decide, it needs to be precise to be effective.
If you want to increase your ROI, this is what it will take – a lot of hard work, dedication, patience, and research. But we promise, the work is worth it in the end.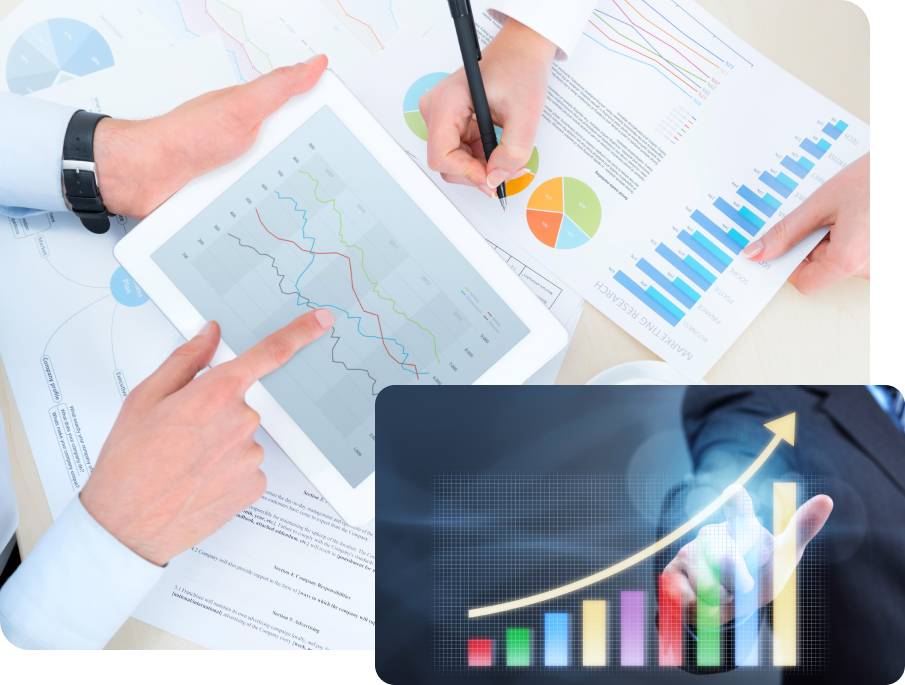 Customized Marketing Implementation Game-Plan
In the end, you will walk away with a clear and concise game-plan to deploy a marketing campaign such as a sales funnel, webinar promo or a product launch. You'll have step-by-step implementation items, assets and strategies that may be installed in your business to cut out what's not working, optimize what is and break the invisible glass ceiling that's been holding you back!
The message that we want all of our clients to understand is that digital marketing is not an event like we so often think it is. Digital marketing is not an email campaign here or a webinar there. It's a journey that you are creating for your leads to follow. When your mindset changes to thinking less about the tactical and more towards the strategic game plan, you will see your investment grow to a place you only dreamed of.
Schedule a Consultation to Learn more about our
Marketing Intensive Plan
The output of Marketing Intensive will be a 12-18 month gameplan that can be implemented. Some of the modules that you will be able to gain valuable insights about your business through your customized Marketing Intensive Report include the following:
Detailed Avatar Profile

Core Product Makeover

Customer Value Journey Roadmap

Marketing Campaign Game-Plan with Implementation Steps & Assets

Performance Diagnostic Reports

& More
Please reach out, talk to us, and see how we can help you today.