FREE GIFT Exclusively for Attorneys, CPAs, and Other Professional Service Firms That Are Frustrated with their Website's Performance & Want a Quick & Easy Path to…
Skyrocketing Your
Website's Performance & Generating

DOUBLE the Organic Traffic, Warm Leads & Client Conversions
Gain Instant Access to the
2020 GUIDE TO DOUBLING WEBSITE SALES FOR CPAS & ATTORNEYS
formula
Inside this 2-3 page guide, you'll get a formula to…
Discover the top 4 most common roadblocks to exploding your organic website traffic
Uncover the ONE thing you should be doing on every page of your site to DOUBLE the Warm, Targeted Leads
Zone in on the little known blueprint we use to help our agency clients CONVERT / SELL far more primary and secondary services to tons of website visitors into loyal, raving Clients
STOPPING the feast & famine cycle of website client flow
Showcase your expertise with the ability to publish content regularly and eliminate embarrassing broken links to gain trust from prospects
Uplevel the website visitor perception of your firm with a professional, industry-leading polished website to close more deals
"I am awed at how quickly and smoothly you are handling everything I throw at you, especially since it's the first time you've encountered most of these tasks. You guys really did your homework preparing to take the reins."
Rick Ackerman
~ Editor & Owner, Rick's Picks
"As we have opened five other businesses, I have always gone to Jim's agency because of his integrity and ability to take so much off our plate."
Martin Doan
~ Multi-unit Business Owner
"We have been in business since 1992 and have tried every type of marketing medium. Jim's team was referred to me from another business colleague that ranted and raved about what his team was doing for him.What I most appreciate about Jim's team is their willingness to understand our business and knowing that his team is persistently caring for our customers online."
Gary Hirsch
~ Owner, Hirsch's Speciality Meats
Professional
A Professional Website Makes Selling Easier
We know that your professional services are valuable and important. You worked hard acquiring the experience and expertise that you have.
And your website should represent your expertise and perform for you…NOT hurt your business's growth efforts.
This is the first step to upleveling your website's performance and DOUBLING your leads and client sales conversions.
Get the 2020 GUIDE TO DOUBLING WEBSITE SALES FOR CPAS & ATTORNEYS right now…
About The Digital Navigator…
There's another way to grow your CPA, legal services or online training business which gives you more predictable results and doesn't involve hours of agony in front of a screen. We are committed to helping you get more sales while eliminating technology headaches
We understand that business is about people, real living breathing human beings. Our clients say that we care deeply about the success of their business as if it were our own. As your strategic partner we will prioritize our relationship, communication and flexibility.
Jim helps independent business owners build sales via an integrated technology solutions. He leverages sixteen years from the hospitality industry to help drive our client's sales. Jim also spent time running a Hotel & Restaurant college program and instructing Information Technology in Hospitality & Tourism at the local university.
Jim Traister
~ VP of Client Success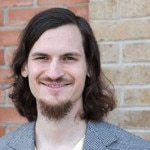 Pol helps independent business owners, professional legal/CPA firms, and online training businesses get more sales by combining his CPA business background with a data-driven approach to marketing. He will answer your top analytics and marketing technology questions.
Pol Cousineau
~ CPA (Quebec)
Get the 2020 GUIDE TO DOUBLING WEBSITE SALES FOR CPAS & ATTORNEYS right now…
Our team of experts is excited to get to know you and work with your team