Top Digital Marketing Tools
If you're selling products online, then you require awesome landing pages for your paid ads campaign. To increase the lifetime value of your customer, you need great email sequences, often taking advantage of the seasonal sales spikes and adding attributes to upsell.
To monitor these campaigns, you need a solid tracker that will enable you to understand your customer's behavior and where they are in your marketing funnel.
When selling services, you need great pipeline management tools or CRM to help track your sales solutions. Also, you may want to automate your customer interactions and not keep hiring people to manage the call and appointment scheduling.
Here's an insight into some of the best performing, most recommended free and cost-effective tools and resources to spend less time managing and increasing market uptime.
WordPress
The free Content Management System (CMS) platform allows you to choose from over 11,000 themes, select fonts, upload images, create buttons and videos. Choose from 50,000+ widgets to boost your website's functionality. This opensource CRM is robust, flexible, low maintenance and seamless if you're SEO savvy. Also, WordPress rules over 42% of the webspace. That's quite a lot, which is why WordPress domains get more organic traffic than Wix or Squarespace (at just 1%).
LearnDash
The Learning Management System (LMS) plugin for WordPress allows you to create online courses, classroom sessions and lessons. Using this LMS, you can set up membership content, track courses and lesson progress easily. Transform your website into a fully customizable LMS interface by easily integrating with an easy to set up checkout.
ActiveMember360
Manage content and courses on your website using the WordPress plugin ActiveMember360. Synchronize and safeguard data seamlessly between your website and email with its content protection functionality. Control access to membership content, including courses and lessons, setting up student profiles for replays, etc. The plugin can also help protect pages of your website.
iMember360
This plugin caters to the users of Infusionsoft, having the same functionality as of ActiveMember360. There are other useful membership plugins like WishList Member, MemberPress, and Paid Memberships Pro.
WooCommerce
A comprehensive eCommerce payment gateway solution for your WordPress website, combined with an analytics solution, this platform enables you to monitor customer behavior before they initiate a transaction through various sources – Facebook Ads, search engine, Google Ads, email marketing, and more. It's easy to integrate using the ActiveMember360 or ActiveCampaign Plus within the CRM and all customer purchases.
AeroCheckout: Custom WooCommerce Checkout Pages
Setup a default checkout or add pre-configured checkout pages and style your WooCommerce checkout pages using the AeroCheckout plugin by WordPress. Integrate with other solutions like ClickFunnels, SamCart and ThriveCart right within your WordPress platform. Don't let visitors leave your website before they checkout by using this plugin to style specific checkout pages to generate more sales and get access to integrated analytics and data.
Upstroke
This WordPress plugin by Buildwoofunnels.com allows you to create custom offers for your users during checkout. It enables you to upsell, downsell and add specific limited-time offerings at this stage so that the buyer doesn't have to enter payment details again.
Asset CleanUp Pro: Page Speed Booster
This complex setup is directed to developers who may want to control the CSS and JavaScript as well as plugins on WordPress. The advanced speed optimization prevents certain codes from showing up on pages where you don't want them.
Comply with the necessary GDPR (Europe), CCPA (California Privacy laws) and other international privacy laws using this advanced cookie management solution for both WordPress and non-WordPress sites. The JavaScript cookies must be integrated well with these privacy law requirements and are best handled by a developer. This plugin is apt to take your privacy compliance to the next level by configuring Facebook Lead Pixels, Goal Tracking and other features of marketing analytics.
This lead capture plugin enables you to collect emails to send various offers to website visitors. This WordPress plugin also lets users add forms, pop-ups, full-screen displays, lightboxes, top/bottom info bars, advertising boxes and more. Choose from several fully-customizable templates with features for configuring advanced marketing campaigns. We use Convert Pro extensively for The Digital Navigator and our clients. Our free masterclass explains how to make the best use of such tools and technologies. It also sends lead information for your email marketing system and can be integrated within your WordPress website to load only specific forms.
OptinMonster
With lead marketing functionalities similar to Convert Pro, this plugin can be easily integrated with any website by entering a code. We use it effectively for our non-WordPress clients. However, the platform can be complex for those comfortable using Convert Pro as it takes a lot of time to create and configure lead capture forms. Also, since the tool is hosted on a third-party cloud, every time the page is refreshed the campaign sends a "request", which negatively impacts load speeds.
ShortPixel
This WordPress Plugin for image optimization allows you to compress images about 30% more than other JPEG formats while ensuring the quality of the asset remains intact. It is also compatible with other platforms.
Gravity Forms
This lightweight WordPress form plugin can be customized by a developer based on your branding requirements. The popular free plugin Contact Form 7 loads on every page, whereas Gravity Forms (paid) only loads on the required page. Also, Contact Form 7 doesn't log entries in WordPress's dashboard. The paid plugin has several add-ons that allows users to apply several advanced functionalities to their marketing campaigns such as registration forms, affiliate tracking (combined with other software), email marketing system integration such as ActiveCampaign, goal tracking in analytics, and more. Tune the notification settings to suit your marketing needs such as messages on form submission and redirecting users to other pages after submission, etc.
One of the most actively used tools during our campaigns is the useinfluence.co that helps us to showcase social proof resulting in conversions. Today when customer conversations have become such an integral aspect of digital marketing, Influence lets you display the name, location or the number of people that have signed up on your website, user reviews, page traffic, and watch customers that have made purchases on your site. This versatile plugin can be integrated easily on other platforms just by entering the JavaScript code.
Invisible reCAPTCHA
Block that annoying spam on your website by deploying this reCAPTCHA protocol that appears only when necessary. Its less intrusive function displays the challenge selectively and helps lower spam on your website. It is a free Google service that can be easily configured by your developer.
Protect your WordPress site from external threats and security breaches by applying a powerful firewall designed to safeguard your site against specific vulnerabilities. The WebARX amplifies your website performance and acts as a second firewall within existing codes, plugins and theme updates. We use this solution for all of our clients that don't utilize website resources and instead work on the server-side. Due to this superior website performance solution, adding this plugin to your website won't slow it down like when integrating the popular Wordfence WordPress security plugin.
Another powerful firewall plugin, better then Wordfence is the externally managed Sucuri. This plugin may appear similar to WebARX, but it does not protect your website from vulnerabilities of WordPress theme updates. We were using it for our website, but after a while, it started to slow down the site and a few times there were massive attacks on their network, hence we discontinued using the tool.
Most eCommerce marketing campaigns rely on transactional emails. Postmark App allows you to set up and send transactional emails to your customers on time. Sending out emails to your customers from your web hosting may not be a good idea especially if you don't want your WordPress emails going to spam or being blocked completely. Instead have a separate service like this one to utilize for sending out emails such as receipts for your email marketing.
Yoast SEO
Both the free and paid versions of this plugin can be integrated with your WordPress site. However, most businesses can suffice with using just their free version of Yoast SEO. The popular SEO plugin used by a majority of WordPress users can be set up to meet your website's optimization needs and comply with Google's search engine best practices to secure a top spot in search results.
Ahrefs
We use Ahrefs to manage website optimization needs for our business and our clients. This high-end SEO software has some amazing benefits and lets you perform competitor research, keyword research, tracking search engine rankings and managing the overall health of your site. Their interface is more user-friendly than some of the other tools available and the accuracy of information provided is far superior than other popular tools such as SEMrush.
Project Management and Communications
Slack
One of the most used communication channels utilized by our team is Slack. It works great when collaborating remotely; however, set aside guidelines that will not constantly disturb your team throughout the day.
ClickUp is an extremely powerful project management tool that helps assign tasks and manage deadlines. While other project management tools have several intricate functionalities, ClickUp enables you to do the minimum so that you are not overwhelmed by the number of features. It also allows you to customize the interface according to your preference such as list view and board view to replicate the task panel view of Trello boards. Earlier we used Podio for our organization, but it became quite cumbersome to manage as our organization started to grow. Now, we moved to use ClickUp for good!
Zapier
Zapier lets you manage your applications in one-step just by connecting the data and passing it in between your website, Google Sheets, email marketing system, calendar app, and more. The possibilities with using Zapier to its full potential is endless and you will love its integration capabilities which is much better than other expensive variants of Zapier-like tools available out there.
Xero
Using Xero is much easier and more reliable than most accounting software and is used by our co-owner Pol Cousineau, who is a CPA (Quebec). Xero integrates with more applications and can have automatic entries from WooCommerce sales.
A robust and flexible calendar and booking application, Acuity Scheduling can be easily integrated with several applications and email marketing systems using Zapier. Booking and scheduling for your clients can be easily managed by the elegant and easy-to-use interface of the app. The only limitation of this tool is that you cannot set up multiple appointments with multiple people involved in one schedule and instead you need to book appointments separately rather than a series.
Calendly
Another calendar application that we've used in the past is Calendly. Its free version works for many, only if you have one type of appointment. This tool has a user-friendly interface and is less expensive than Acuity Scheduling.
ActiveCampaign
Send out a simple email and then include full automation, tagging contacts and leads, using this email marketing platform. Its complete CRM system allows you to integrate with your website and business like no other. We've used complex software like Infusionsoft and Ontraport and even ClickFunnels that claim to do it all, but it gets complex and increasingly time-consuming with a lot of features to set up each time for your campaigns. On the contrary, ActiveCampaign is as simple as MailChimp and AWeber when using it as a beginner and even as a pro because it doesn't try to load you with complex functionalities. Rather it keeps it simple and enables you to integrate your emails with as many software as possible.
So, you get the best of email marketing outcomes that you can utilize for longer. We are a reseller of ActiveCampaign and can help you set it up while using the more advanced features. Click here to find out more.
Create easy calendars and add them to Outlook, Apple Mail and Google Calendars. We work on this with most of our clients to increase attendance and show up rates such as during Zoom webinars, Facebook Livestream, and in-person events. It is a great tool to use when you need to manage and keep track of attendance over a 3 to 4-day webinar series, virtual summits, and events with more than one time a day. You can include reminders and notifications, add event details, joining link, host email and any updates or event changes using AddEvent.
Webinar and Video Conferencing Software
From hosting virtual meetings, recording video conferences, webinars to course content, Zoom does it all! It is simple, perfect to get started with online meetings, coaching and webinars. Watch the replay of our free masterclass on how to sell using this.
An industry-leading, real-time webinar system, better than WebinarJam and EverWebinar, EasyWebinar lets you combine live and pre-recorded webinar videos at just the click of a button. When it comes to webinar systems that integrate with email marketing campaigns successfully, look no further than EasyWebinar. Use any pre-recorded video such as customer testimonials and broadcast them during a live presentation. By integrating with ActiveCampaign, you can obtain a lot of data insights on your participants, and do a follow-up based on the list of attendees, those who couldn't make it till the end of the presentation or those that didn't attend at all! We have done a masterclass on how to sell and you can watch the video replay here
We prefer Crisp as a real-time chat or email ticket application with our clients. It is easy to configure and lets you define how you want to reach out to your customers through SMS, email, chat etc. There are also other features of this tool such as Status Page, Help Desk and more
Before we moved to Crisp, LiveChat was our go-to customer management software for handling live chat and ticket management. The support ticket solution of LiveChat allows your customers to raise tickets by emailing your customer support. It is less robust than Crisp, which is why we decided to change. However, this works great for smaller businesses that handle a lesser number of customer requests.
If you want to get better results with lead acquisition and Google Reviews, then you can opt for this pricy application (about $300 a month with added location-based charges). It comes with a chat application that works through SMS, so you can get the contact number of your leads. In-home service businesses and their clients can find their features outstanding over the traditional live-chat applications.
We don't recommend you store audio, PDF and other file types in your website as it can impact its speed and bandwidth, instead, use this solution to host these files. When integrated with ActiveMember360, you can send these files to your users that are logged in your website and have access to an expiry link to protect your files. There is a bit of a learning curve, but it isn't overly complex and can be set up easily.
Google Cloud Platform (GCP) Storage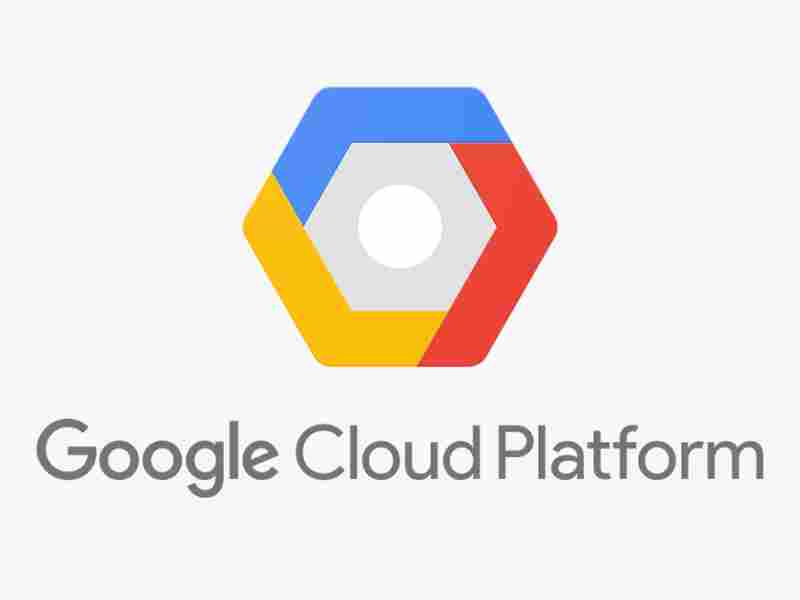 This alternative cloud storage solution to Amazon AWS S3 is faster due to greater regional accessibility that allows files to be downloaded faster. The service is more complex than Amazon AWS and hence you would want an IT expert to set things up properly.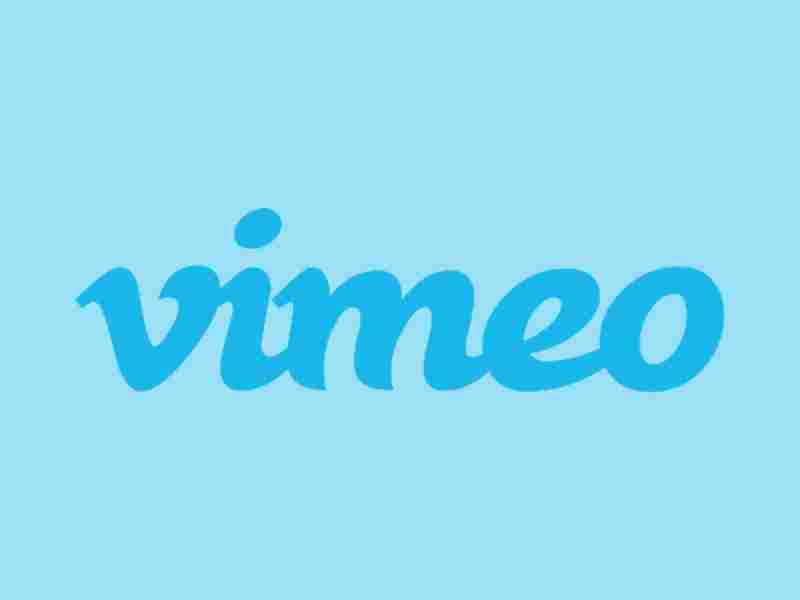 One of the most robust video sharing platforms is Vimeo where you don't have to give intellectual property rights to the platform unlike YouTube (consult your legal advisor). It allows you to insert branded watermarks and let people view your video only when embedded on your website to control download permissions. Another great option although a bit expensive is Wistia.
Use Camtasia's 30-day free trial to try out their video and audio editing as well as screen capture features. It can be learned very easily and removes background noises from audio quite effectively. Screen capture your webinars and presentations by making a backup with its recording functionality. Record podcast audio and computer sound using the microphone to get a more granular output to work with for your sound editing.
Use this software for free with more audio editing features. It has long been used by many that swear by its capabilities as audio editing software. But we've noticed that it crashes sometimes and its interface is not always easy to use.
We use this tool extensively for our team to capture screens for adding visual snippets to content, creating software demonstrations and how-to tutorials. At The Digital Navigator, we request our clients to allow us to make screen capture recordings so that they can use it as a guide for their internal teams, remote workers to better understand how things work. This is very effective as our clients don't have to spend both time and money having to do the documentation on their digital marketing setup. Snagit can be used for easily capturing screenshots, adding arrows and more.
A virtual sound mixer software to improve the sound quality, Voicemeeter is especially effective if you're doing interviews so that you can control the volume level to match it with your speaker sound. It helps create clearer audio by minimizing background noises during webinar recordings. Voicemeeter can be a little difficult to set up, although once done it can be adjusted to level the sound of your guests before audio editing.
RIOT is a PC only tool to compress images and retain their quality while improving the time to download files as well as accelerating website load speed. We recommend using this manual compression tool before compressing images automatically. All images should be under 40kB in an email so that its total size can be under 100kB.
Audio-Technica ATR2100-USB, Blue Yeti, Lapel Mic, Rode Mic are all great options to capture audio. Learn more here
Xenyx Q802USB or Xenyx Q302USB by Behringer gives you more granular control over your audio settings. Just plug in your microphone and hook-up your mixer to your PC to start recording.
For your video production needs and computer recordings using Logitech C920 Pro, check out the range of elaborately designed and high-end functionality based DSLR cameras by Nikon, Sony and Canon. These cameras are also great for everyday use.
Other Essential Managing Tools
Backup storage
External hard drives, iDrive Cloud Storage, OneDrive Cloud Storage, and Google Drive with Spanning are great to safely store your work and access them anytime, anywhere.
Lighting
Neewer Photography Dimmable LED Light and Abeststudio Photography Studio Softbox Lighting Kit Backdrop Umbrella Background Light Stand Set are great to set up for your production needs. Visit Amazon.com and eBay.com to search for the best lighting kits options available based on your needs.
To avoid expensive FTC regulation fines, business owners can take advantage of the FTC Guardian application to quickly generate policies related to businesses and websites such as privacy policy, testimonials, earnings disclaimer, results disclosure and more. We use this service ourselves and recommend our clients to use the tool to remain compliant with the latest FTC regulations. For pro customers, the tool organizes hangouts twice a month to understand more about the recent policy changes and how to remain compliant. Click here to avail lifetime pro access to FTC Guardian for unlimited websites at an annual fee of $347 instead of $497.
Ready to take control of your branding and customers through managed apps that help you optimize your business?
From managing your website to scheduling your marketing campaigns while measuring the effectiveness of your strategies and more, applying the right applications for your business process can help you through the stages of progress of your digital marketing campaign to get the word out there about your brand.
Want to know more about how to make these marketing tools work for your business?
Our experts get to know your business needs and can recommend the best tools to optimize sales and increase profits. Schedule a consultation with one of marketing experts by clicking the button.